FRESH BANANA GREEK PROTEIN YOGURT
Are you a banana lover? Then this Banana Greek Yogurt is made just for you!
You only need a few ingredients, and it's super easy to whip up quickly in a blender.
Ready to cook this delicious dessert?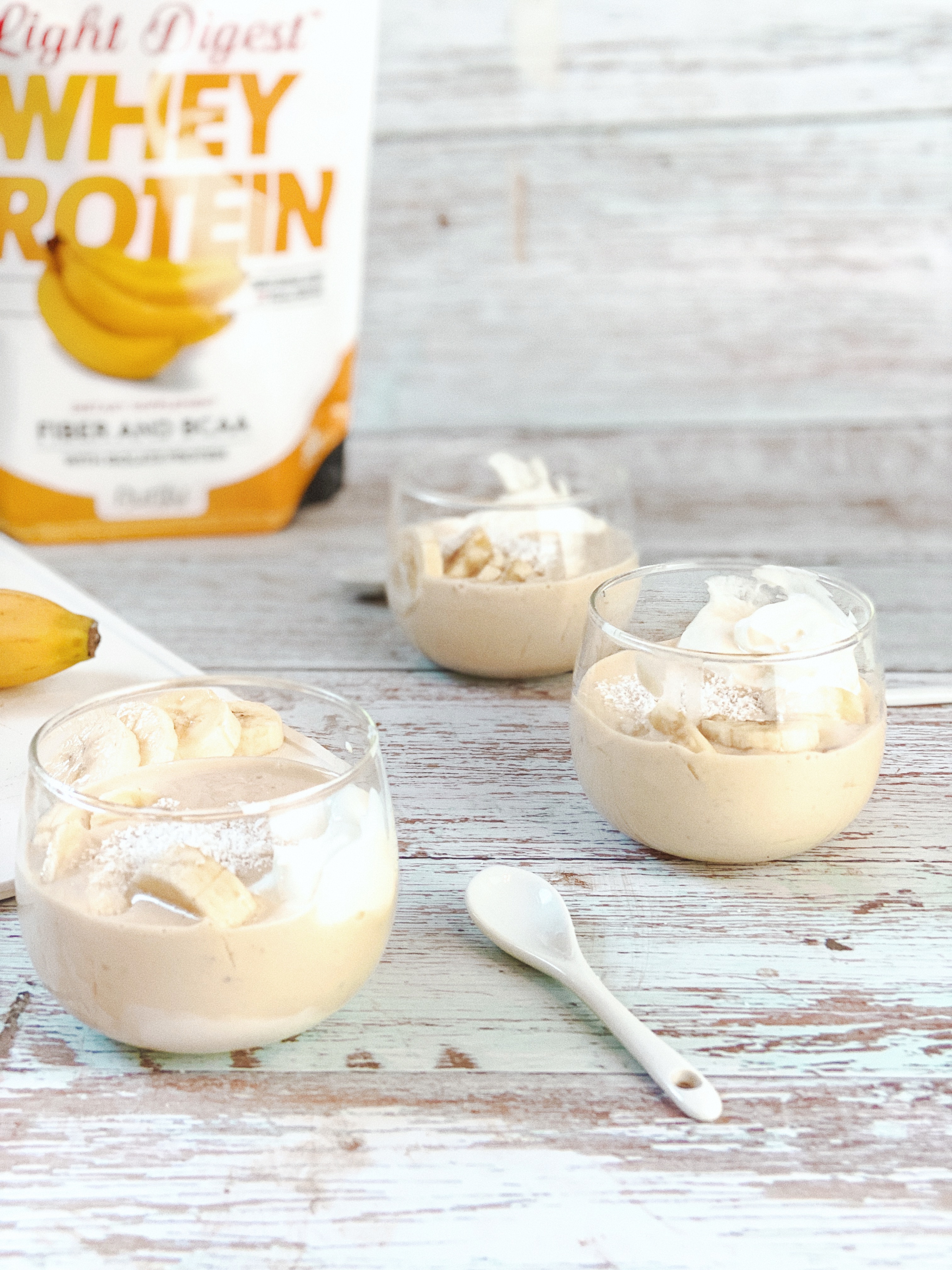 Preparation
Step 1: Put in blender: one Greek yogurt, your protein powder and the banana. Blend until you get a smooth yellow texture.
Step 2: Take several glasses and pour your texture into it.
Step 3: Then add a layer of Greek yogurt.
Step 4: Then again add a layer with your yellow texture.
Step 5: Repeat the process until you have no more yellow texture.
Step 6: For extra flavor add banana and sprinkle with the coconut flakes on top.
Step 7: Put in the freezer for 10 min.
Step 8: Serve cooled.
Step 9: Enjoy it!
Recipe:@fitpearl_
Share this content