CHOCOLATE LOG CAKE
Are you looking for a yummy protein Christmas log? Well, we heard you! This easy log cake recipe will please your guests and your diet.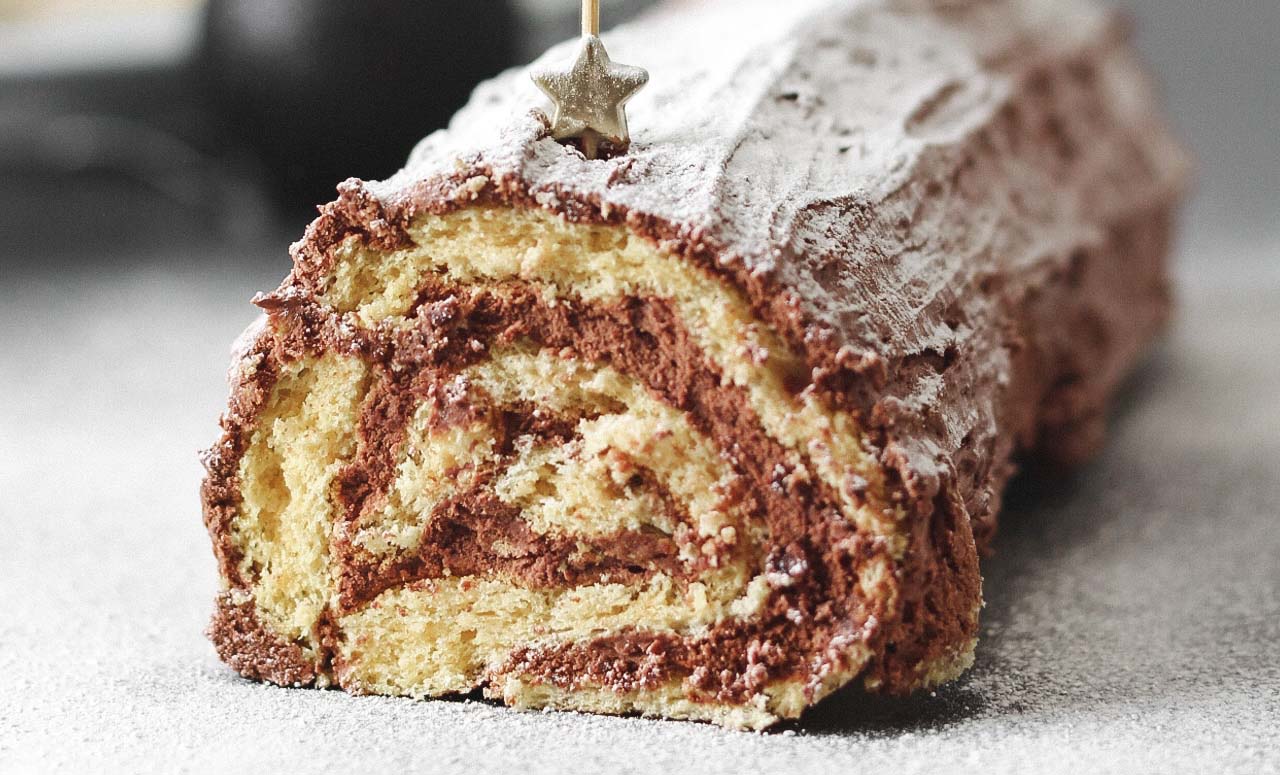 250 g Guaranteed dark chocolate
50 g Light Digest Whey protein - Belgian chocolate
4 Eggs
80 g Caster sugar
30 g Cornstarch
60 g Wheat flour
200 ml Light cream
Step 1: Preheat your oven to 180 ° C. Separate the whites and yolks of the eggs. Beat the yolks with the powdered sugar in a bowl. Gradually add the sifted cornstarch.

Step 2: Beat the egg whites until stiff. Gently fold in the whipped egg whites.

Baking the dough:

Step 3: Spread the dough in a sponge cake tin or on a baking sheet covered with baking paper and cook for 12 minutes.

Step 4: Unmould and gently roll the cake on itself.

Step 5: Leave to cool in the refrigerator.

Preparation of the cream:

Step 6: Break the chocolate, and melt it in a double boiler.

Step 7: Add the light cream and our Light Digest Whey protein (Belgian chocolate).
Fill:

Step 8: Fill the chocolate cake with 2/3 of the cream and roll it up.

Step 9: Spread the rest of the chocolate on top.

Step 10: With a fork, draw lines on the cake and let it stand for at least 3 hours in the fridge.