Protein Pancakes
Hungry for a gourmet breakfast without ruining your diet? We'll give you our secret to making light, puffy, fluffy  pancakes like we rarely do!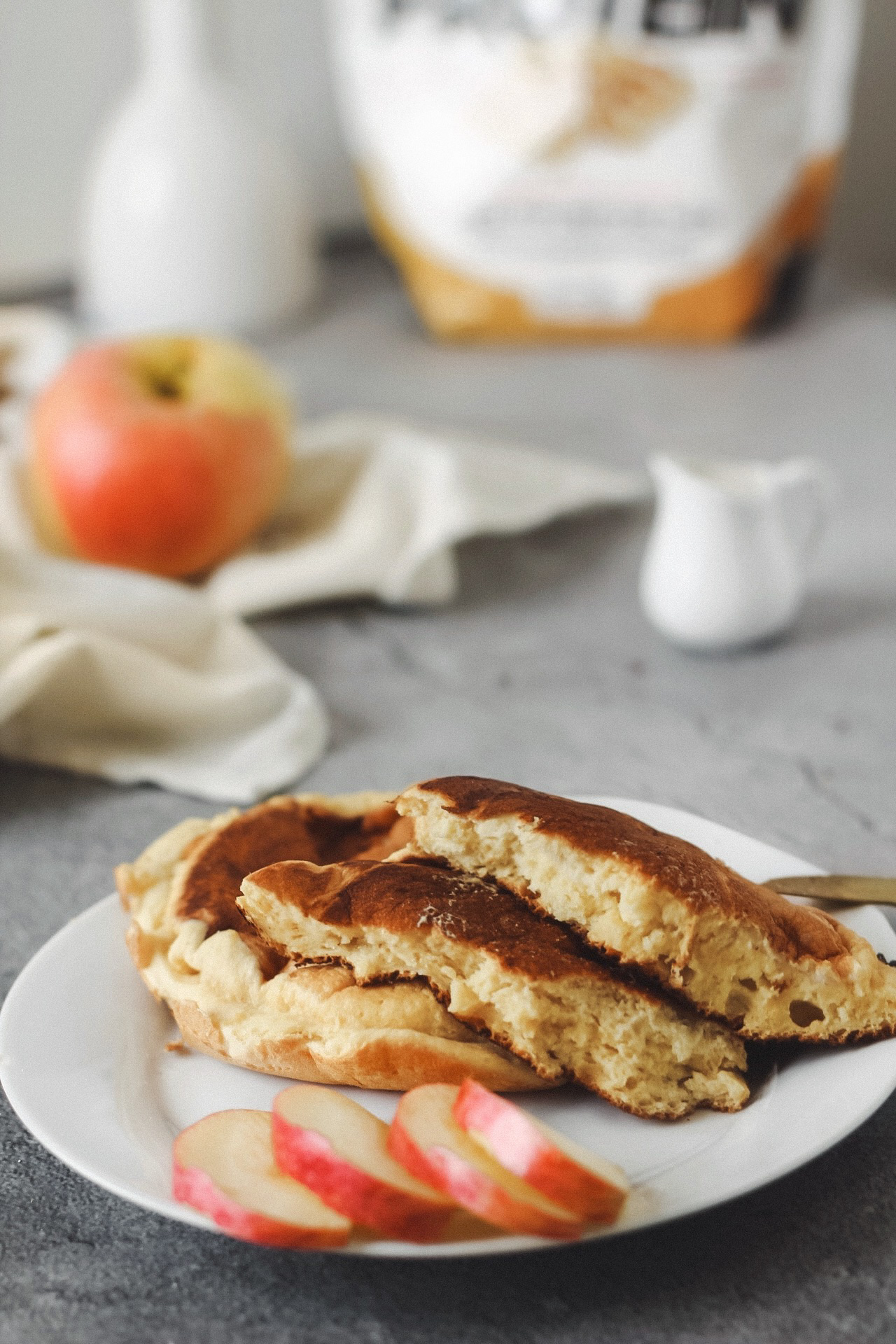 2 g Yolks
2 g Whites
1 tbsp. Milk
33 g Soft flour
0.5 tsp. Baking powder
1 tsp. Vanilla extract
23 g Sugar
1 tbsp. QNT Waffles Protein  (white chocolate)
Step 1: Separate egg whites and egg yolks into 2 bowls.

Step 2:  In the bowl with egg yolk whisk in milk, flour, QNT waffle mix, baking powder and vanilla extract.

Step 3: Mix it well and make sure it's lump-free.

Step 4: In the bowl with egg whites, slowly add in sugar (or another sweetener of your choice). Whisk well.

Step 5: Scoop half of the egg whites out and mix into the egg yolk mixture. Stire it fast.

Step 6:  Add slowly the rest of the egg whites in the mixture. Mix slow. Don't overmix or it will be too runny and will not hold its shape when cooking.

Step 7: In a pancake pan, well sprayed, scoop out the mixture, making equal-sized pancakes. Cover with lid and cook slowly.

Step 8: Bon appétit!