Protein Popcorn
Planing on watching Netflix and chill this week-end? Try our crunchy, tasty and easy to make proteins pop-corns recipe.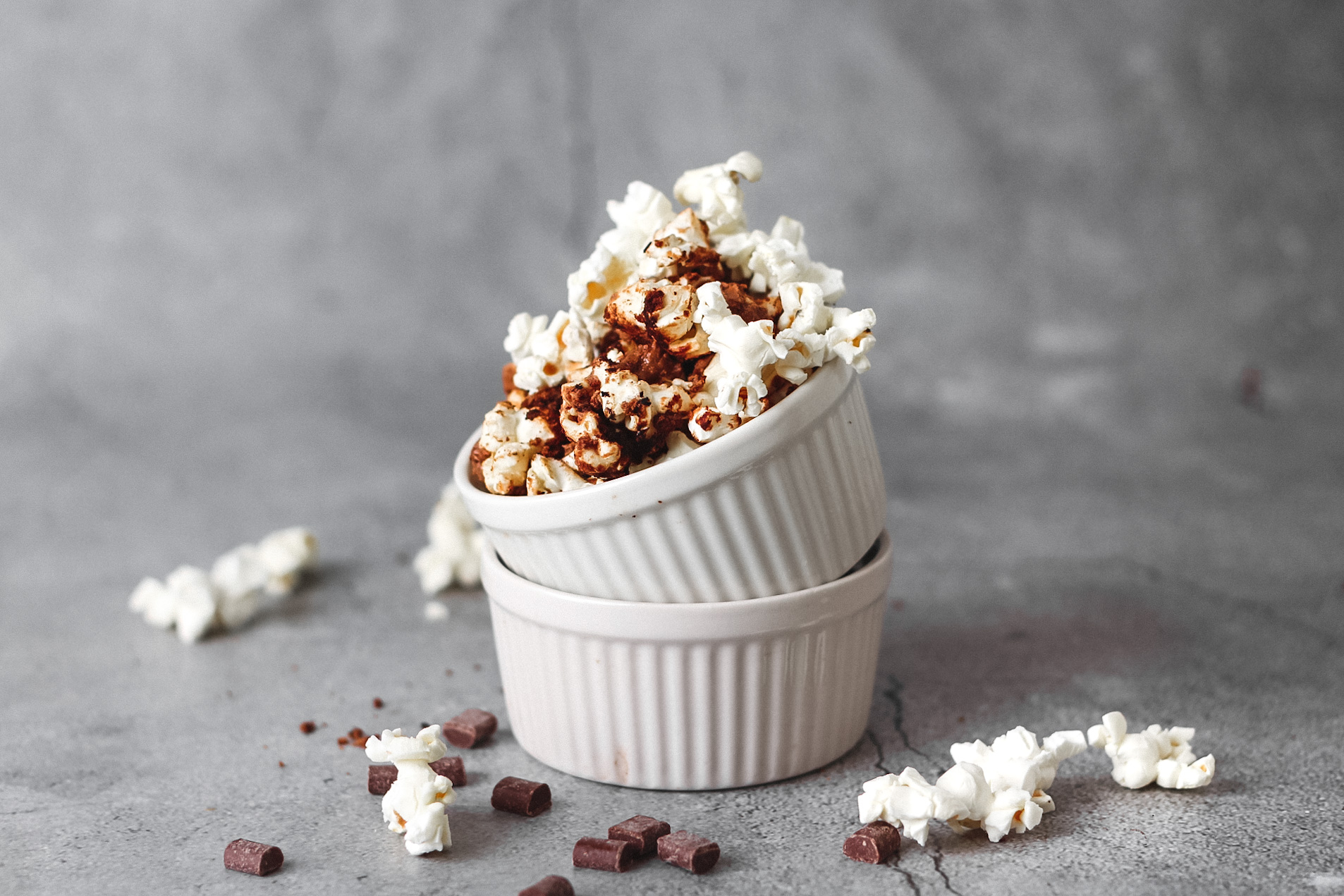 4 cups Cooked popcorn
1 scoop Light Digest Whey protein (Hazelnut chocolate)
32 g sugar free chocolate chips or chopped chocolate
1,42 g Coconut oil
3 tbsp. Crunchy peanut butter
1 tbsp. Maple syrup, sugar-free 
(1.42 g = 1/4 teaspoon)
(32 g = 1/4 cup)
(128 g = 1 cup)
Step 1: Place the chocolate chips (or chocolate) and coconut oil in a large microwave safe bowl and microwave at 30 second intervals, stirring – for about 1½ minutes until completely melted.

Step 2: Let cool a bit, add in peanut butter and stir.

Step 3: Add hazelnut chocolate protein powder and stir again. Mixture should be thick.

Step 4: Add maple stir; Mixture should be dry and crumbly.

Step 5: Use hands to crumble into small pieces if needed.

Step 6: Add in popcorn and toss to coat.

Step 7: Storage: 3-4 days in the fridge in an airtight container.