PROTEIN TIRAMISU SPECULOOS
This German tiramisu remembers my trip to Germany. It is different from classic tiramisu but so delicious and light. Everyone who tastes it wants more.
Perfect for starting this Spring!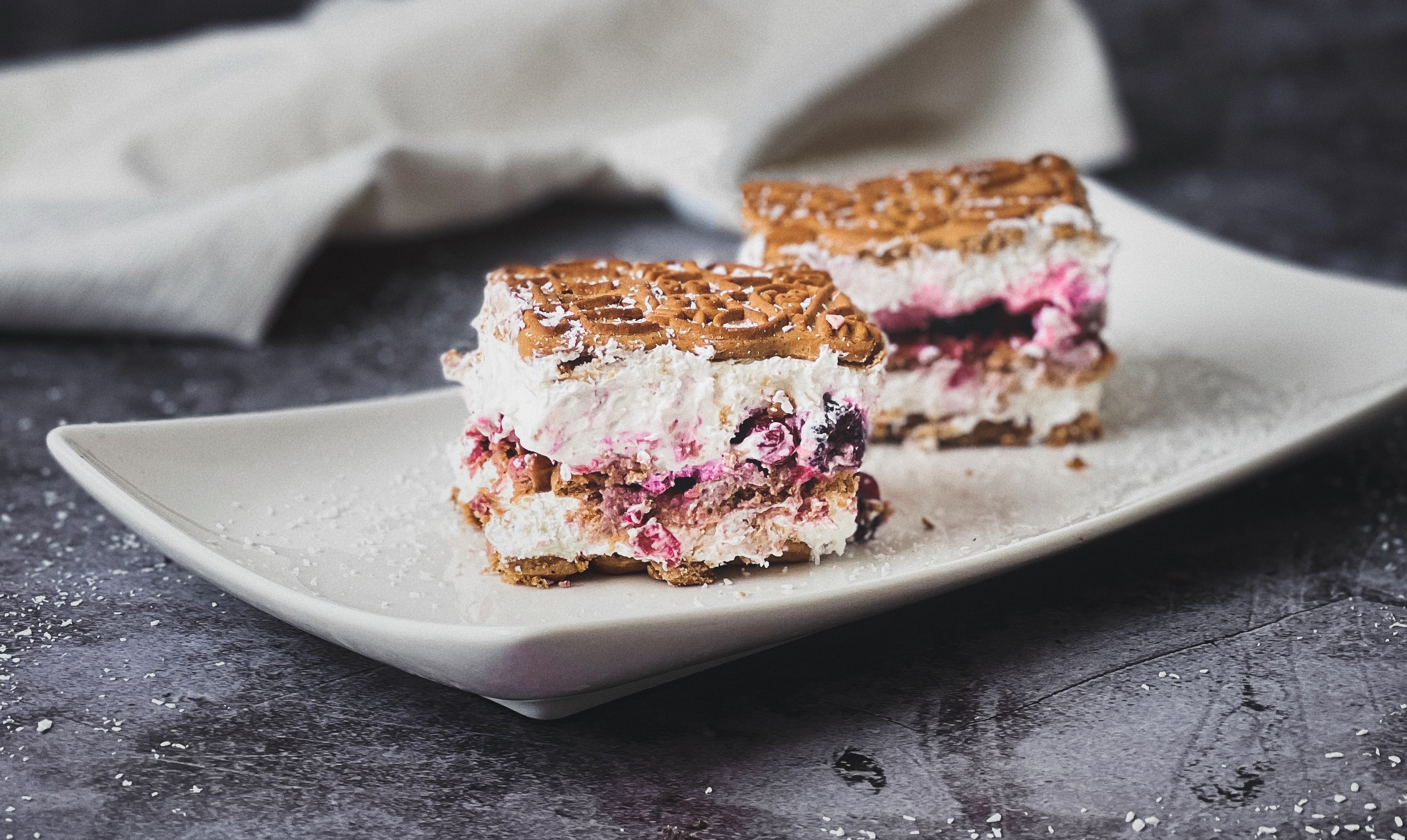 250 ml Whipping cream
20 g Delicious Whey protein - Vanilla
250  g Mascarpone
250 g Low-fat cheese
100 g Sugar or brown sugar
1 Vanilla sugar
300 ml Speculoos biscuits (and a little more if needed)
400 g Frozen forest fruits
Step 1: Whip the cream with vanilla sugar into a solid whipped cream.
Mix mascarpone and fresh low-fat cheese, protein powder and sugar well - lightly mix solid whipped cream into this mixture.

Step 2: Arrange in one bowl:
I. Layer speculoos biscuits.
II. Half the cream.
III. Again layer of speculoos biscuits.
IV. Frozen forest fruits.
V. The other half of the cream.
VI. Layer speculoos biscuits.

It is best to leave it in the refrigerator overnight to thaw the berries and soften the biscuits.