Rather team sweet tooth or team salty tooth?
And why should we choose when we can combine the 2 flavors with a delicious sweet and salty recipe. For breakfast, brunch or as a healthy snack, vary the pleasures with our protein muffins. Serve them with our refreshing BCAA drink for even more pleasure.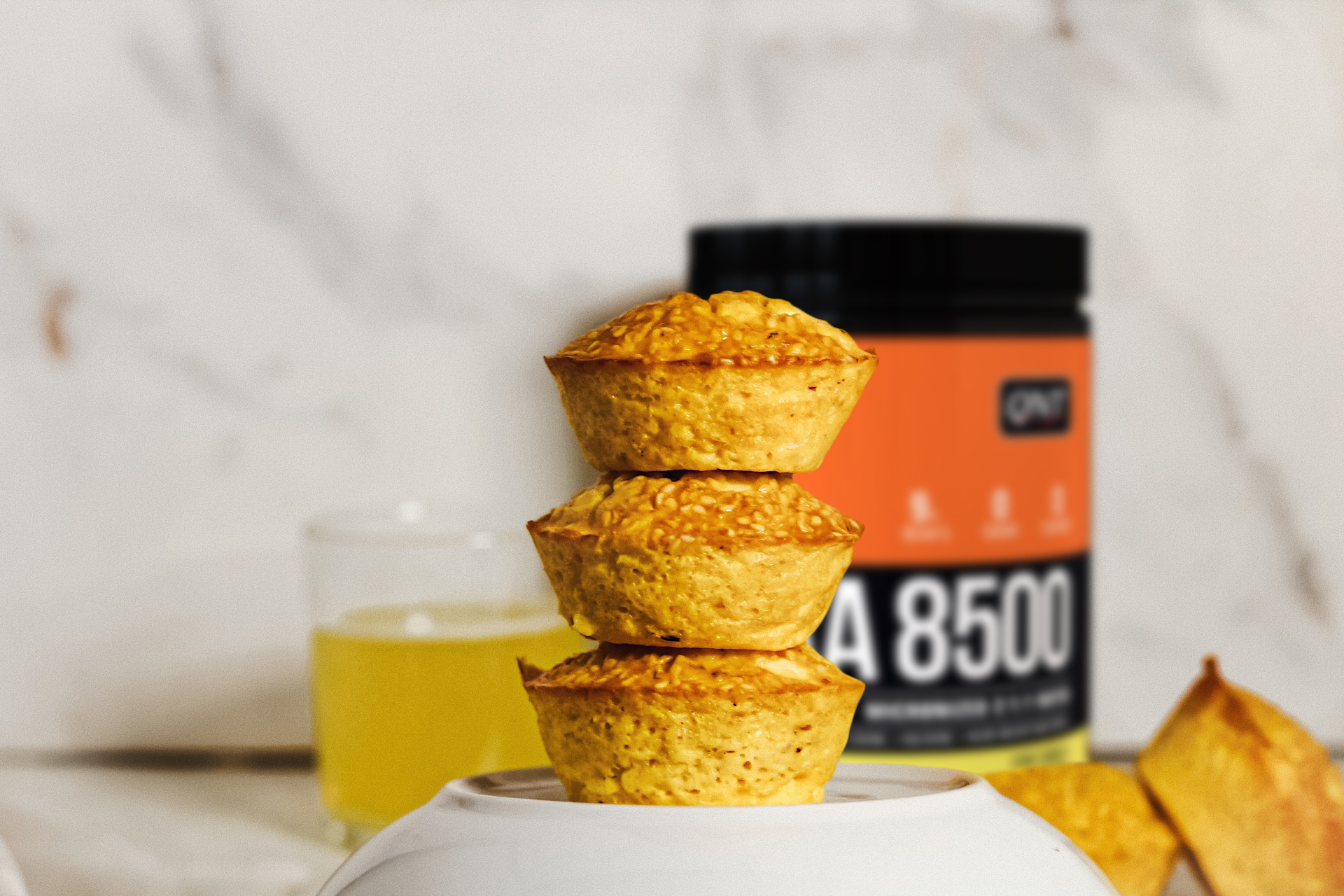 Preparation
Step 1: Mix all ingredients with a spoon.
Step 2: Turn on the oven to 150 degrees.
Step 3: Take the muffin tin and oil it with coconut oil.
Step 4: Put all the mixture in the muffin tins.
Step 5: Bake for about 10 minutes. Watch when the muffins start to pull away from the end of the pan and when they turn that golden color on top, they are ready.
Step 6: Remove from oven, wait 5 minutes and eat. 
Recipe:@fp_marta.s
Share this content