LIGHT DIGEST PROTEIN ICE CREAM
Summer has just started. Craving for a fresh ice cream under this hot weather but don't want to ruin your diet?
Try this gluten free, low in calorie and delicious protein ice cream!
It is easy on your diet and rich in taste on your mouth.
It's the perfect compromise for your diet, your best friend of the summer!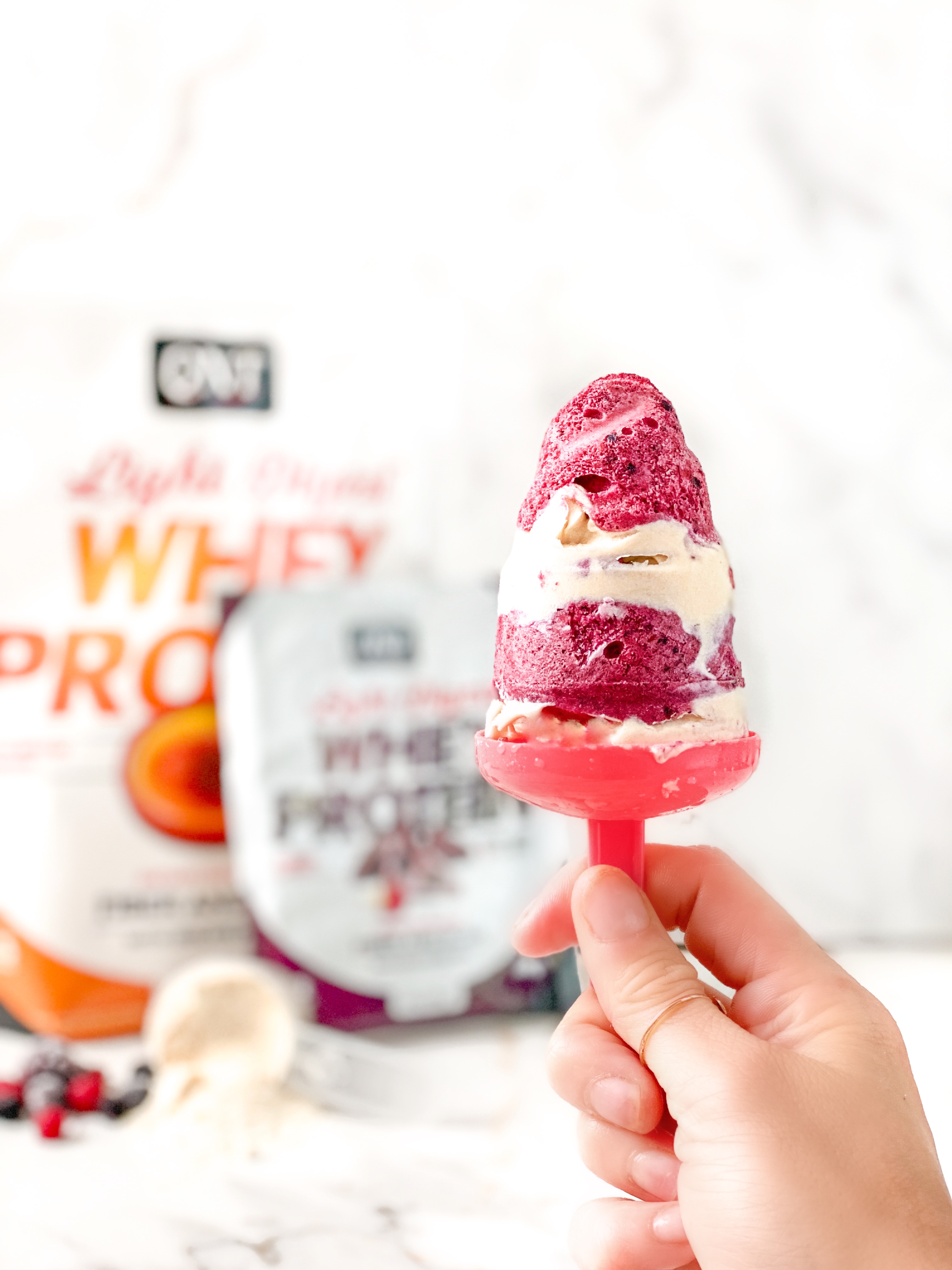 Preparation
FOR PINK PART:
Step 1: Take all ingredients and mix in blender until you get a smooth texture.
Step 2: Put aside.
FOR WHITE PART:
Step 1: Put a can of coconut milk in the freezer overnight. When you open a can, you will see that it will divide in two parts. One white mass and coconut water.
Step 2: Take white mass part and put in blender with the other of ingredients.
Step 3: Mix until it becomes smooth mass.
Step 4: Add more water if it's too thick.
Step 5: Take an empty ice cream mould and pour the pink texture in it.
Step 6: Then add a layer of white mass.
Step 7: Continue until you fill the ice cream mould.
Step 8: Leave in the freezer overnight.
Step 9: Remove from freezer and dip lower part of the mould in hot water to dissociate from texture.
Step 10: Enjoy it!
Recipe:@fitpearl_
Share this content