Hoping to get in shape for summer?
You have started your diet but you get sweet craving?
Try our low carbs protein cups.
Gluten-free, zero sugar and incredibly tasty!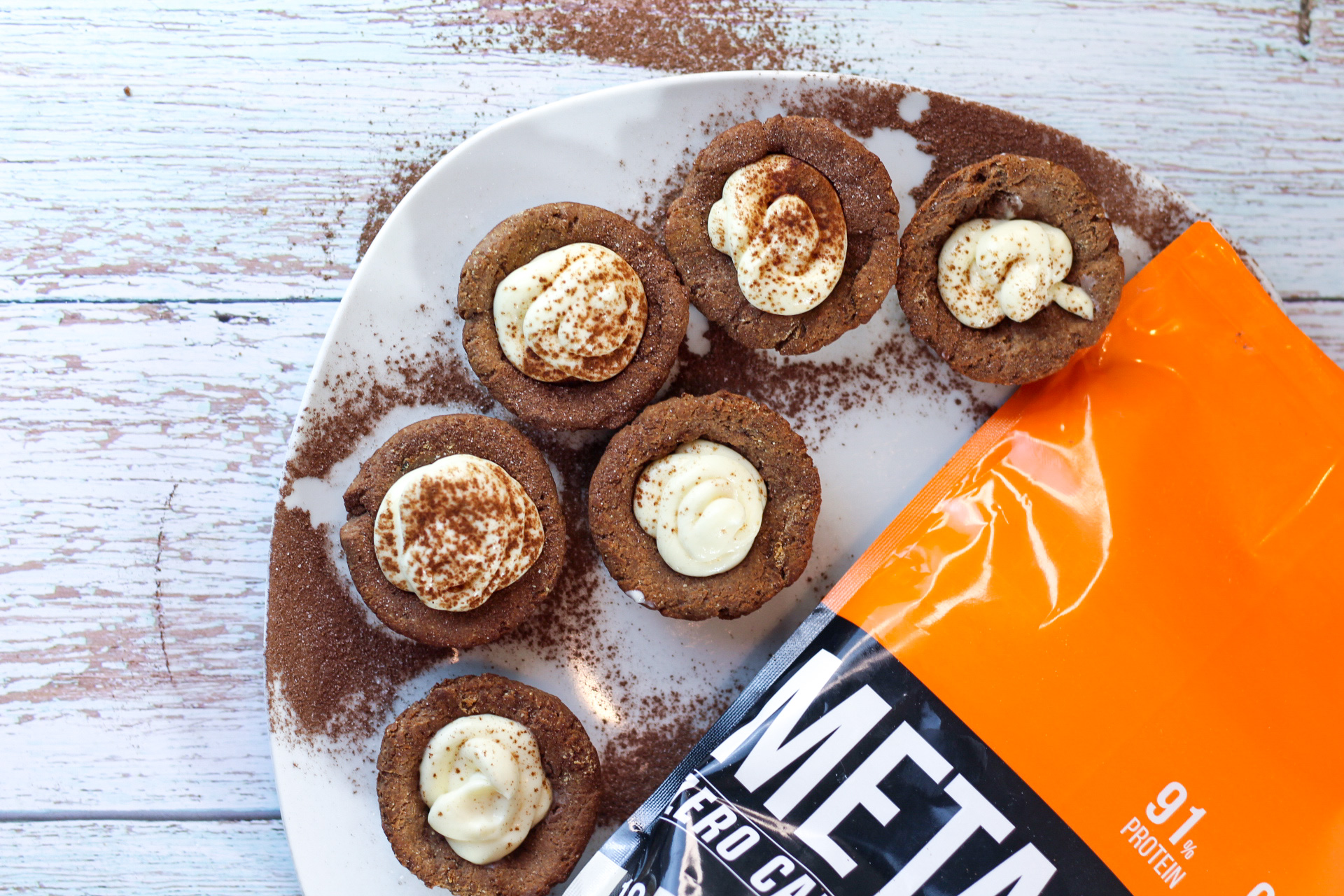 Preparation
Step 1: Preheat the oven to 200°C
Step 2: Mix QNT Protein Waffles, milk and coconut oil in a bowl until dough forms
Step 3: Shape small balls and put them in a muffin pan
Step 4: Create a small hole in each ball to add a space for cream
Step 5: Bake in the oven for 15 min
Step 6: Start mixing cream cheese and QNT ZC Metapure Whey Protein Isolate (vanilla) together until achieving smooth consistence
Step 7: Add whipped cream in every cookie cup
Step 8: Dust lightly with cocoa powder
Step 9: Enjoy!
Recipe:@fitpearl_
Share this content