It's your cheat day and you're wondering what treats you're going to enjoy?
We've got a pretty good idea. Treat yourself with our recipe, a guaranteed gustative pleasure! On the menu, 4 irresistibly delicious ingredients that will make your taste buds tingle. Chocolate, vanilla and peanut butter, what else? A dream for all sweet tooths! To be enjoyed on your own or shared with friends and family.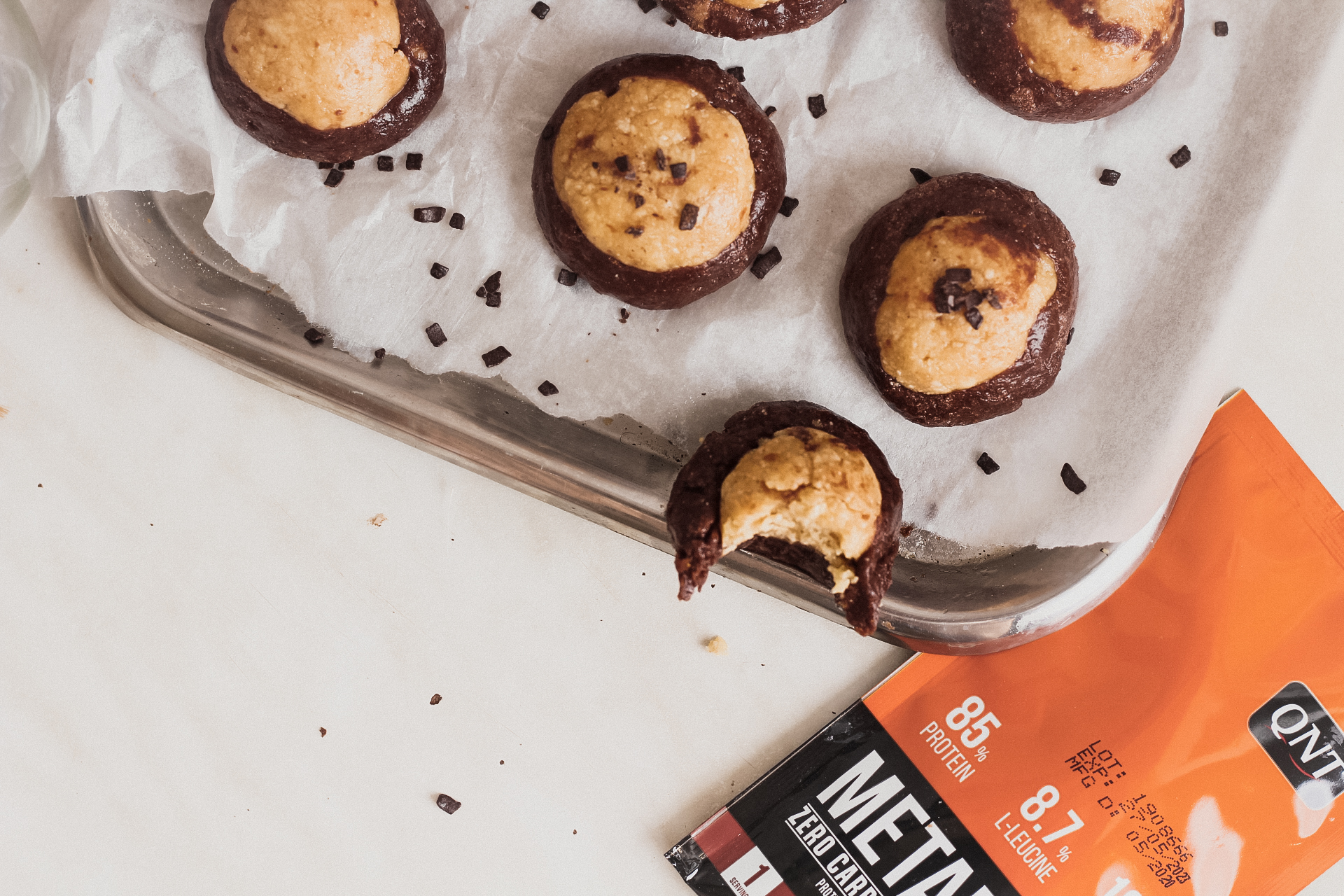 Preparation
Step 1: Take all the ingredients of the white mass and mix well until you get a homogeneous mass.
Step 2: Repeat the process with the chocolate mass ingredients in a separate ball.
Step 3: Take a small ball of white mass and a small ball of the chocolate one and combine them into a larger ball.
Step 4: Put in freezer for half an hour to firm up.
Step 5: Enjoy!
Recipe:@fp_marta.s
Share this content