Who doesn't love Cookies? Right?
Try these healthy "Oreo" Cookies.
They're absolutely delicious.
Trust us, you'll enjoy every bite!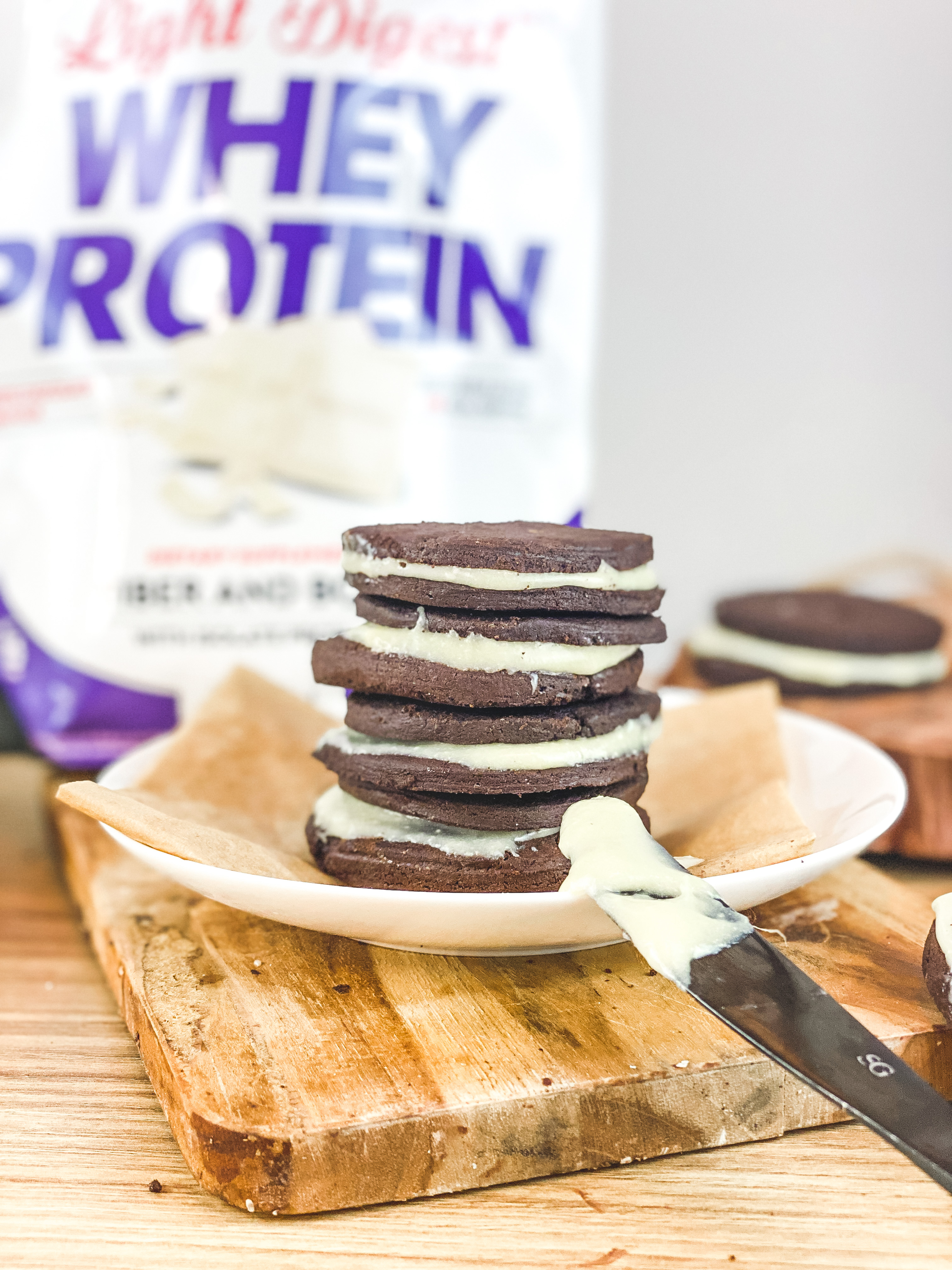 Preparation
Step 1: In a bowl, combine rice flour, cacao, baking powder and salt.
Step 2: In the second bowl, beat egg with vanilla powder.
Step 3: Using a mixer, mix coconut oil with sugar until you get a creamy consistency.
Step 4: Combine all the ingredients and mix together.
Step 5: Place in the fridge for 30 minutes.
Step 6: Spread the dough on a baking paper.
Step 7: Cut out round shaped cookies.
Step 8: Bake in the oven for 12-15 minutes at 180°C.
Step 9: Let cookies cool.
Step 10: When cookies are of room temperature, place melted white chocolate between two cookies to form an "Oreo" type cookie.
Step 11: Enjoy right away!   
Recipe:@fitpearl_
Share this content