Protein white flakes balls
The holidays season is over and you have enjoyed your Christmas and New Year's meals. How to recover well after the little (big) gap of the end of the year? Well quite simply, thanks to a concentrate of energy in small balls of flakes! Fast, simple and above all, delicious, these protein flakes will give you a boost of energy and help you feel at your best after the holidays.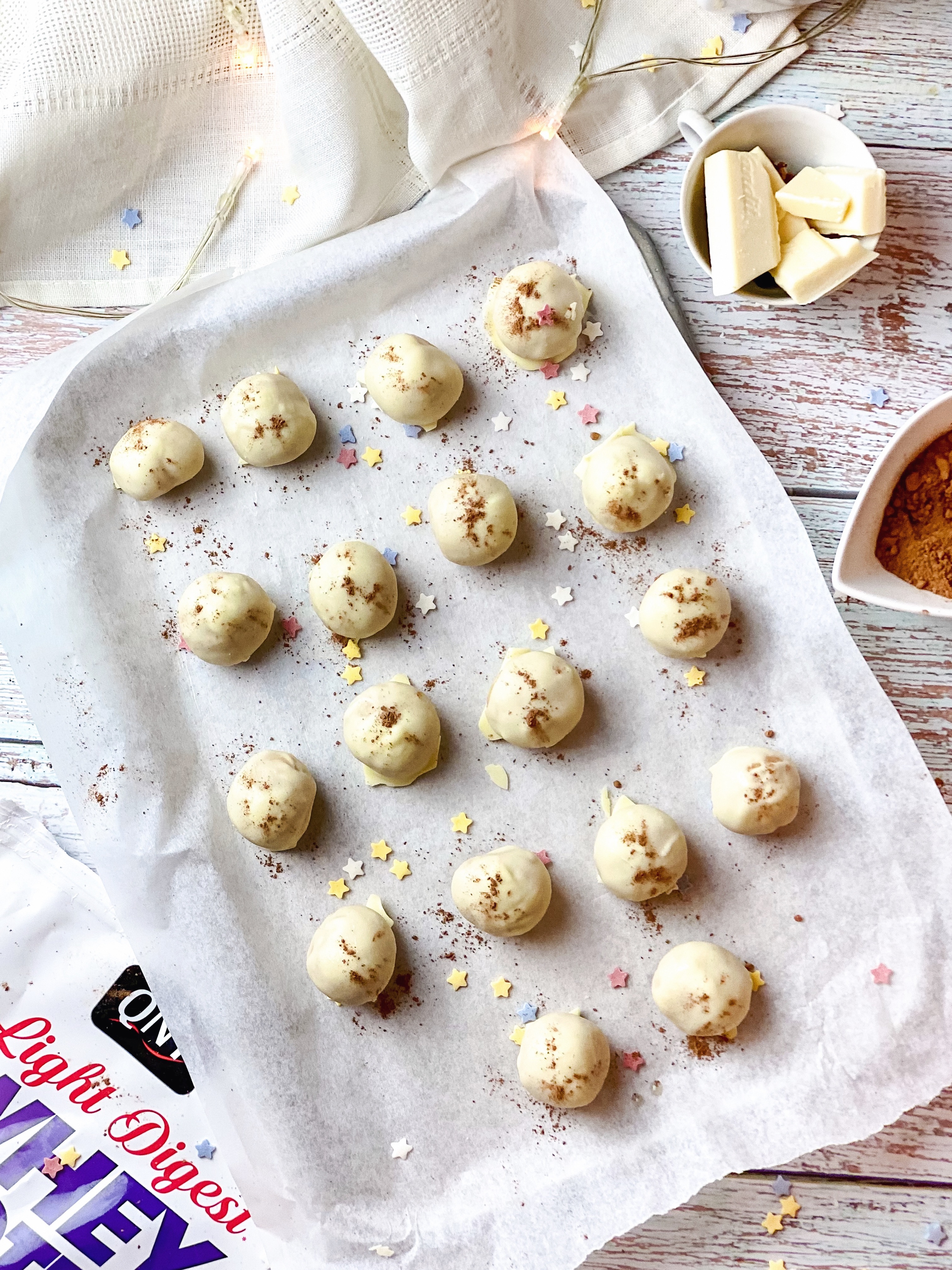 Preparation
Step 1: To prepare the small balls of flakes, mix all the ingredients.
Step 2: Create identical balls with your hands. (Add more protein powder if the mass is too sticky).
Step 3: Place them on a tray.
Step 4: Melt the white chocolate, coconut oil and agave.
Step 5: Once melted, dip each ball in the chocolate and place them back on the tray.
Step 6: Repeat until you have finished coating all the balls.
Step 7: Put the balls in the freezer and let them firm up for up to 2 hours.
Step 8: Remove them from the freezer, sprinkle them with some dark chocolate powder and serve them cold.
Step 9: Taste them.
Recipe:@fp_marta.s
Share this content