BLEEDING demon protein eyes
This is it, it's that time of the year! The one everyone is waiting for, Halloween parties of course!
So put on your costume and let's get cooking! As terrifying as it is delicious, impress your guests with this easy recipe!
What could be better than a Halloween dessert to spook your friends and treat your taste buds?
These scary but delicious bleeding demons protein eyes, gluten free and sugar free will get everyone agree!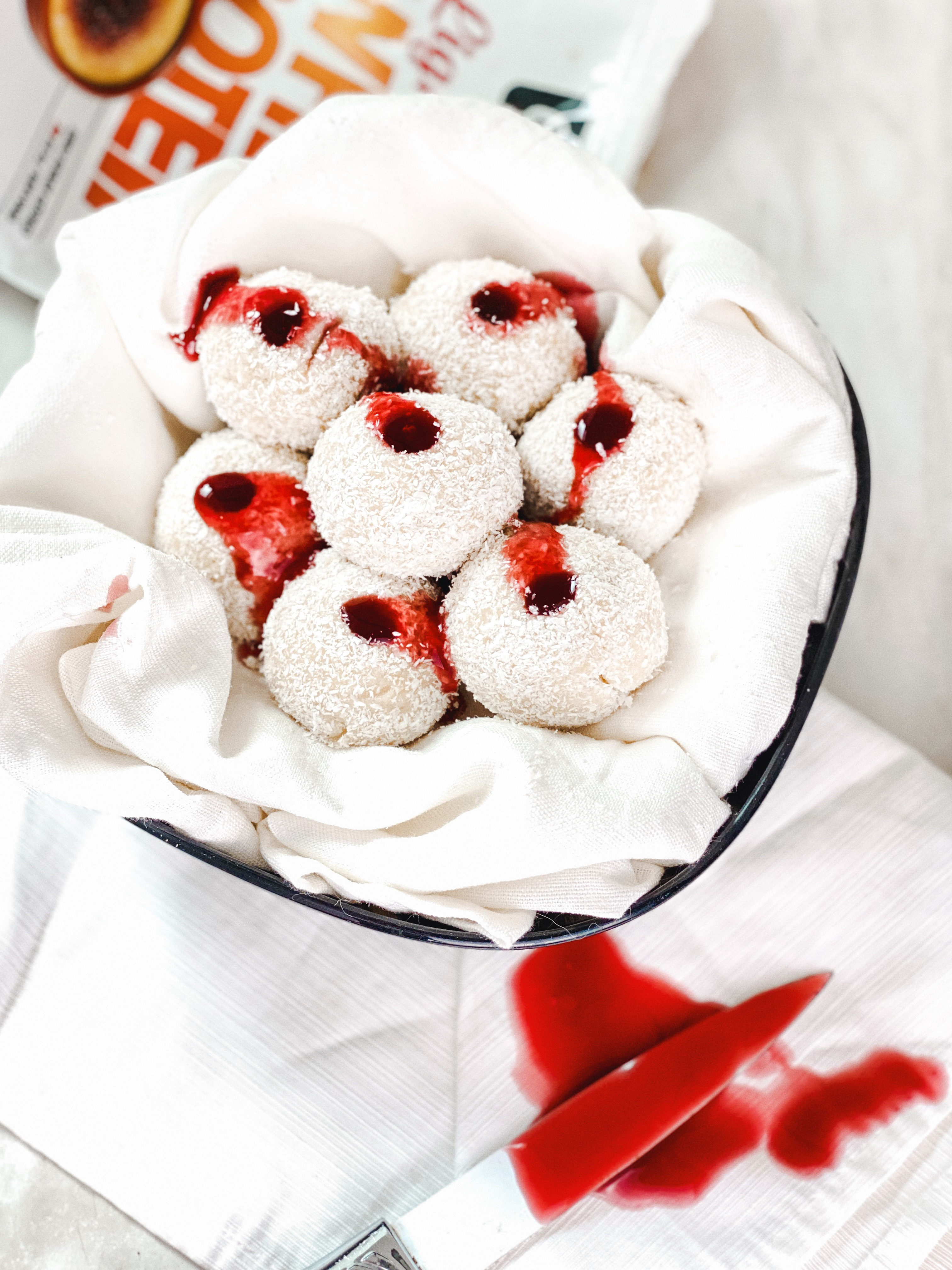 Preparation
Step 1: Put the Indian nuts in the blender and mix until a creamy butter form.
Step 2: Mix in the bowl the mixed flour, the protein powder and the Indian nuts.
Step 3: Create equal balls.
Step 4: Roll them in the coconut crumbs.
Step 5: Put them in the bowl.
Step 6: Take a straw and create a hole in the middle of every ball.
Step 7: Add the strawberry sauce in every hole that you have made before.
And that's it!
Simple, easy and effective, this recipe is a monstrous idea which will perfectly accompany your Halloween party.
Recipe:@fp_marta.s
Share this content