Chia seed pudding has gone from being a health trend to now being a classic breakfast or a snack. Simply because it is good and super healthy. Chia seeds contain protein, vitamins, antioxidants and more omega-3 than in any other natural source. Together with QNT's Light Digest protein powder (Pistachio), Brekkie has developed a recipe for chia seed pudding with blackberries.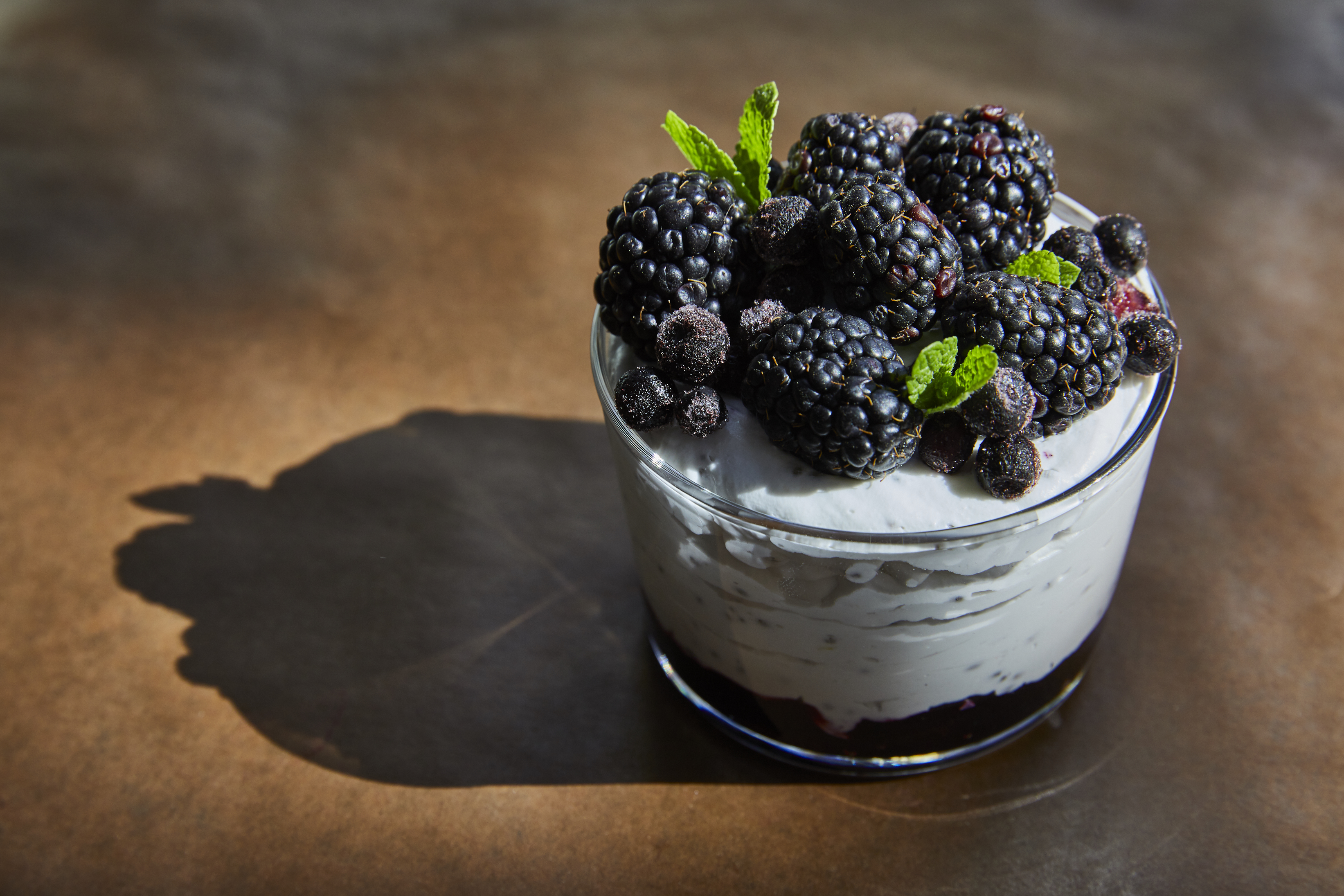 Preparation
Step 1:Cool the coconut milk for at least four hours.
Step 2:Grab the fat portion of the coconut milk and whisk until it becomes fluffy.
Step 3: Add protein powder, chia seeds, salt, lemon zest and whisk.
Step 4:Mix frozen blueberries and sugar.
Step 5:Leave for a few hours.
Step 6:In portion jar / glass, add 2 tablespoons of raw-dried blueberries, top with chia seed pudding, decorate with fresh blackberries, frozen blueberries and some mint leaves.
Recipe:@brekkie
Share this content