CHOCOLATE CACAO PROTEIN COOKIES
Are you always looking for ways to add more protein to your diet?
These delicious chocolate cacao protein cookies taste as good as the traditional ones… but with added QNT Light Digest whey protein! They are high in protein and will suit perfect as a snack before or after your workout. Want to treat yourself during the evening? These cookies will be the perfect late-night snack that won't you make feel guilty!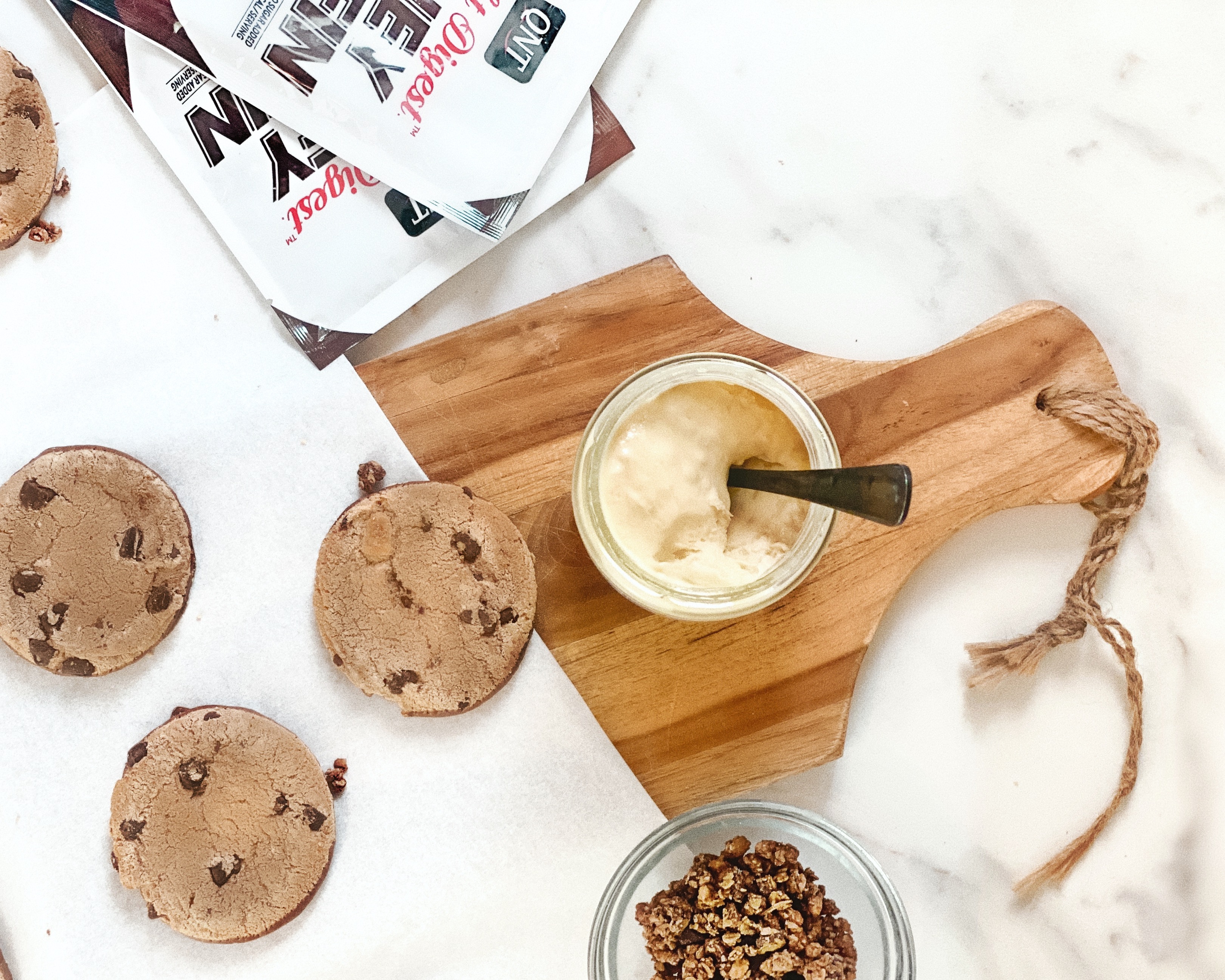 Preparation
Step 1: Heat the oven at 180 degrees.
Step 2: In a small bowl, combine cacao, protein powder, flours, coconut, salt and erythritol.
Step 3: In another bowl mix butter, peanut butter, eggs and stevia.
Step 4: Add dry ingredients to wet ingredients and mix them until the cooking preparation becomes uniform.
Step 5: Put a handful of chocolate.
Step 6: Place baking paper and design your cookies with a large spoon. You can also use a cookie cutter.
Step 7: Repeat until you finish all the cooking preparation.
Step 8: If you wish, you can dip every cookie in a small amount of melted dark chocolate for a bottom chocolate layer effect.
Step 9: Bake on 20 - 25 minutes until they are golden.
Step 10: Remove the cookies from the oven and wait until they cool down.
Step 11: Put the cookies in a glass jar and treat yourself from time to time!
Recipe:@fp_marta.s
Share this content