Christmas vanilla ginger pudding
Celebrate Christmas in the Anglo-Saxon way with the famous "Christmas pudding". The combination of ginger and coconut crumbs and the few doses of protein will give that extra twist to this traditional dessert. A tasty, gluten-free and light pudding which will be the best effect on your table. Its healthy and delicious alliance will definitely make the unanimity of your guests.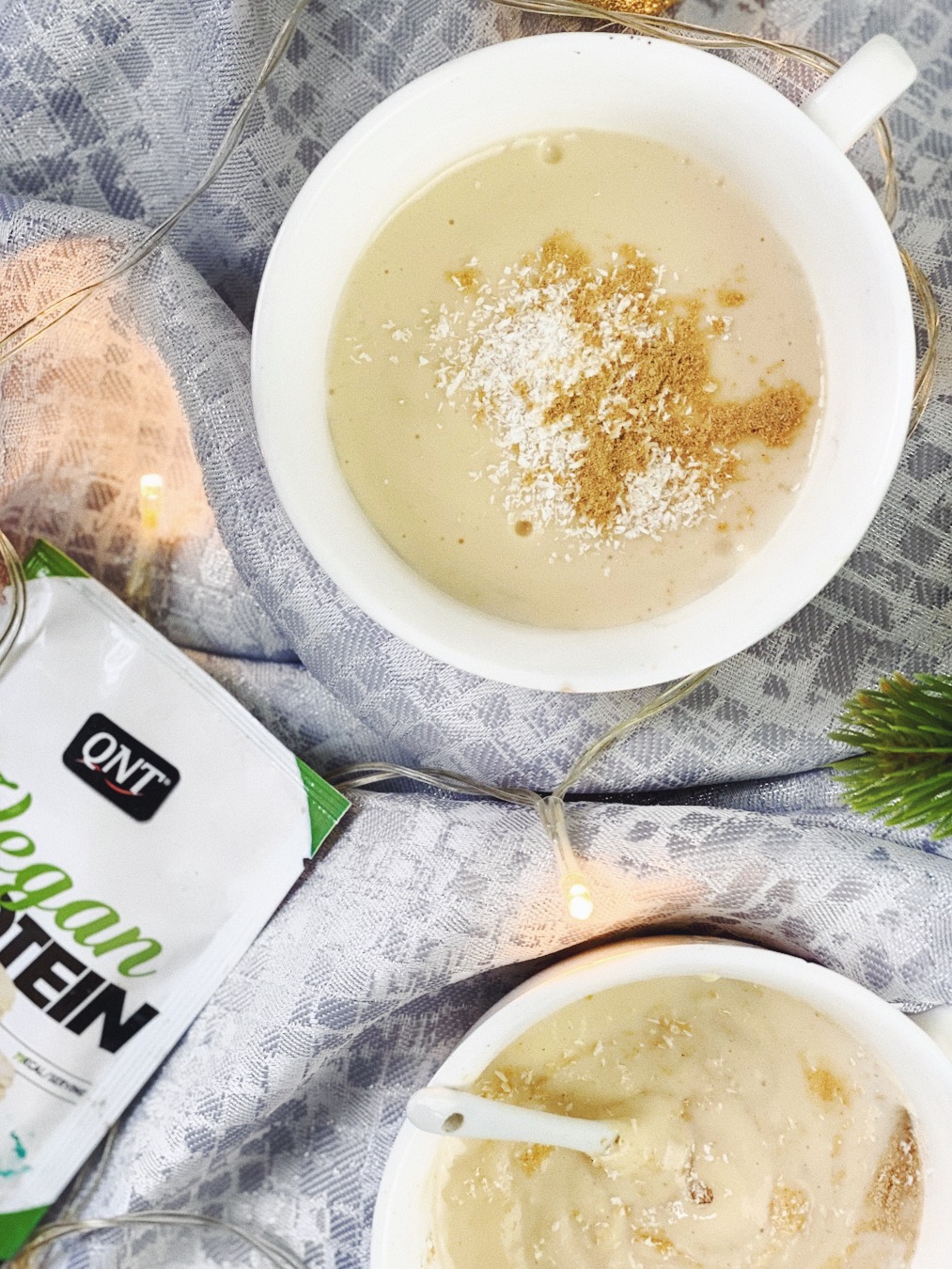 Preparation
Step 1: Mix all the ingredients, except the vanilla bean, in a blender.
Step 2: Pour the mixture into a bowl.
Step 3: Cut the vanilla bean and then scrape it to obtain small black beans.
Step 4: Sprinkle the vanilla bean over the mixture.
Step 5: Put the bowl in the freezer for half an hour.
Step 6: Remove from the freezer.
Step 7: Add the coconut crumbs and a teaspoon of ginger on top.
Step 8: Mix it all together.
Step 9: Taste.
Step 10: Bon appétit and Merry Christmas!
Recipe:@fp_marta.s
Share this content