Coconut spring sweet pancakes
What about a light, sweet, tasty and protein-packed dessert? Our spring coconut pancakes will satisfy your cravings! Light, tasty and fit, they'll make everyone's taste buds agree. For a ultimate guilt-free pleasure!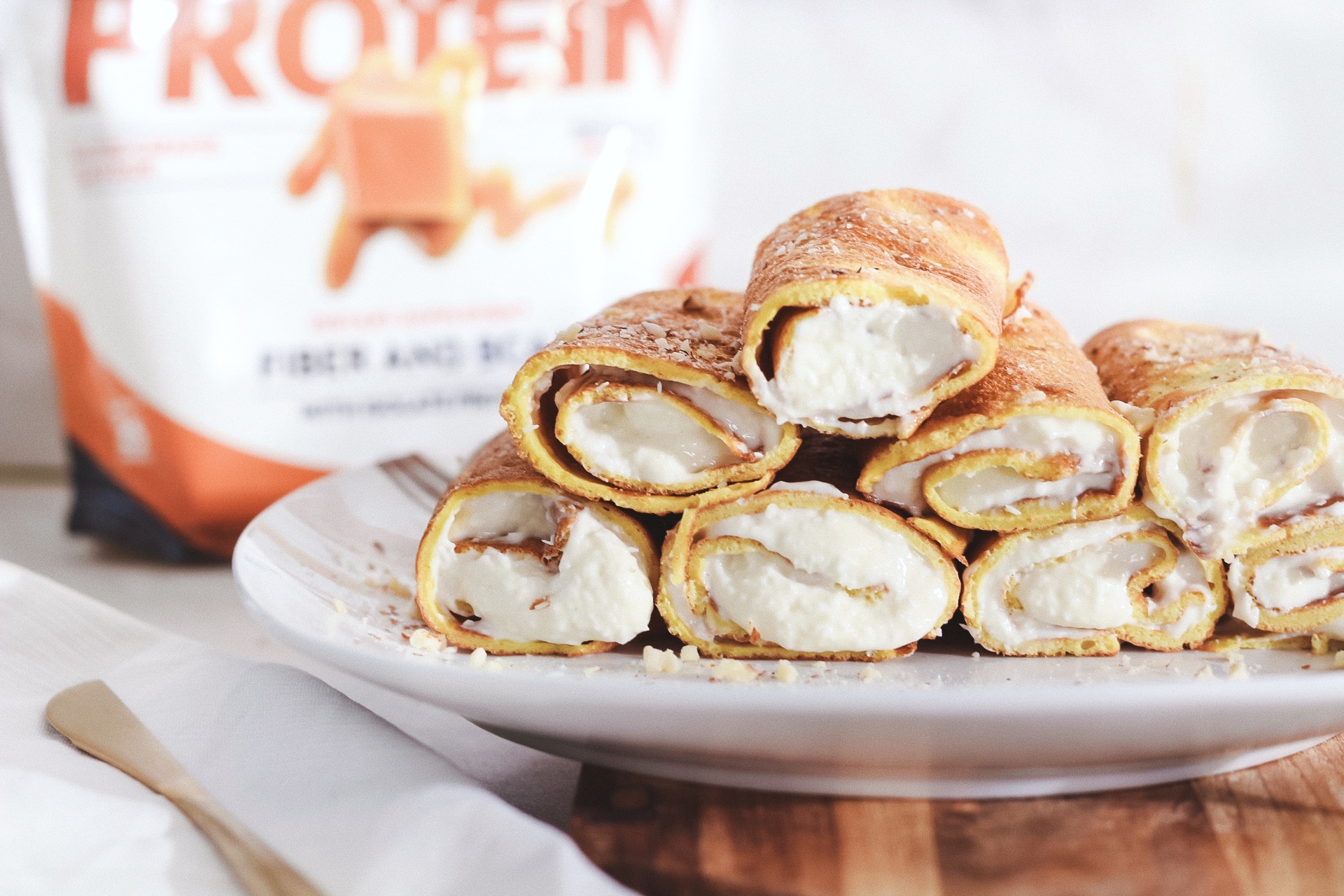 Preparation
Step 1: In a blender, mix the eggs, egg whites, whey protein, vanilla flavour, peanut butter and erythritol.
Step 2: When everything is mixed, put the mixture on a heated pan and sprinkle with coconut oil.
Step 3: Cook 2-3 thin pancakes on low heat, briefly.
Step 4: For the cream, mix all the ingredients and spread it on the pancakes.
Step 5: Roll them up nicely, cut them into smaller pieces if desired.
Step 6: Serve with the toppings of your choice.
Recipe:@fp_marta.s
Share this content