High in protein, outstanding eye catching dessert made out of 6 ingredients. Healthy and delicious, these protein lollies will quickly become your favorite treats.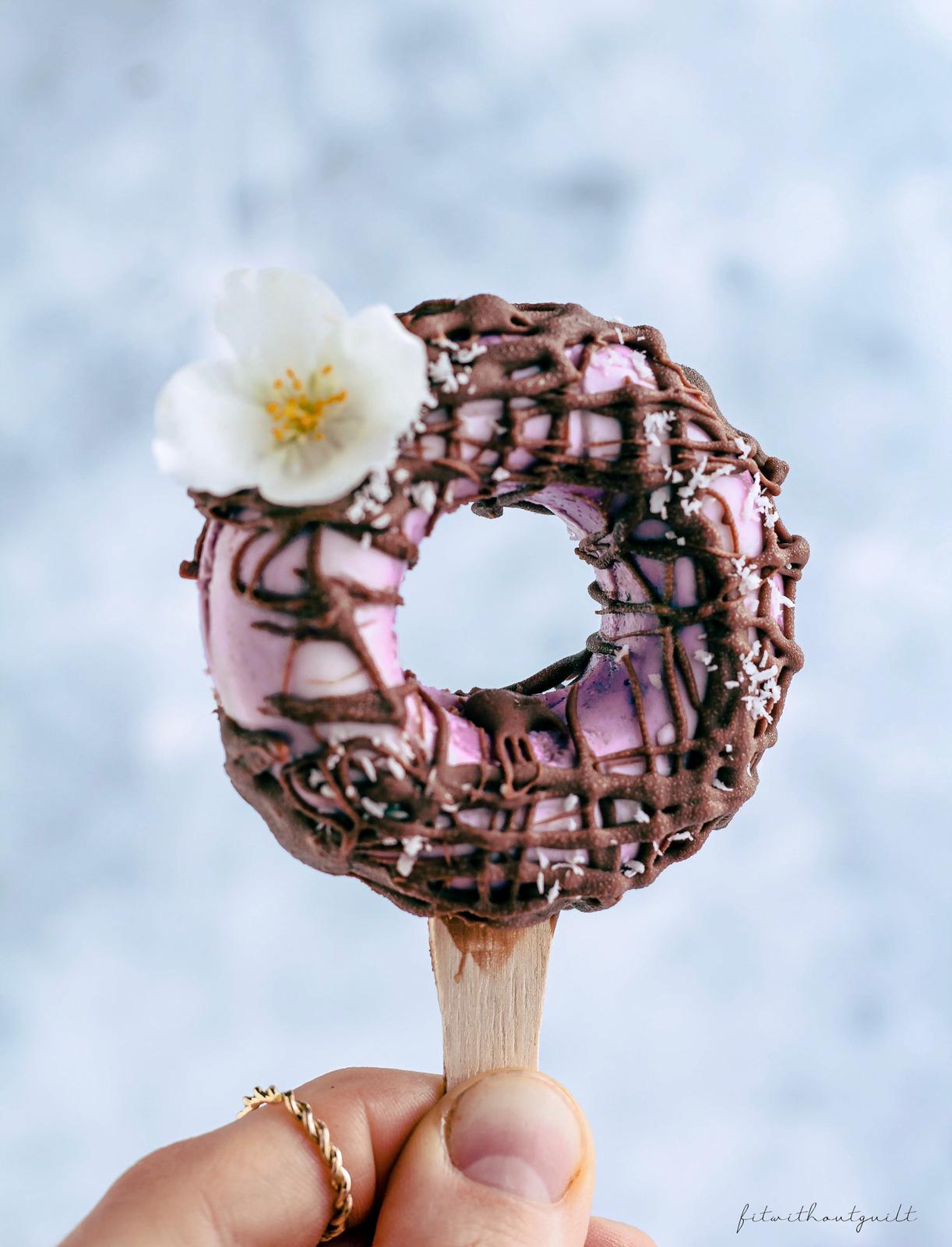 Preparation
Step 1: Combine the cold water with the gelatin and leave it a side to rest.
Step 2: In a blender blend the cottage cheese with whey protein until you get a very liquidy cream. Place it in a separate bowl and clean the blender.
Step 3: Add the blueberries and coconut sugar into the blender and place it in the microwave for 1 minute until the berries melt together with the sugar. Once done, blend the mixture until well combined.
Step 4: The next step is melting the gelatin, so once it has absorbed all the water place it in the microwave for 30 seconds until it melts and then add 1/3 of the mix into the blueberry cream and the other 2/3 into the cottage cheese cream. Combine until well.
Step 5: Add bits by bits of both mixtures into the doughnut silicone moulds so that the creams can mix and create a swirl. Once you have filled all 6 moulds, place the mixture into the freezer for min. of 30 minutes
Step 6: Melt the chocolate. Once the doughnuts are frozen enough for you to take them out add a bit of the chocolate to one side of the doughnut and then add another half to it and stick them together. Repeat the same with the other 4 halves and place them into the freezer for an additional 5 minutes. Once they stuck together just pour the rest of the chocolate on top of them and place them in the freezer for 10 minutes longer.
Recipe:@fitwithoutguilt
Share this content