It's the international day of Italian cuisine. The opportunity to put Italy in the spotlight and to treat yourself with a gourmet recipe. And for us this day is a wonderful pretext to devour a delicious tiramisu. But not just any tiramisu! We decided to revisit the Italian classic with a healthier version. A protein tiramisu that will bring a smile to the faces of all gourmets!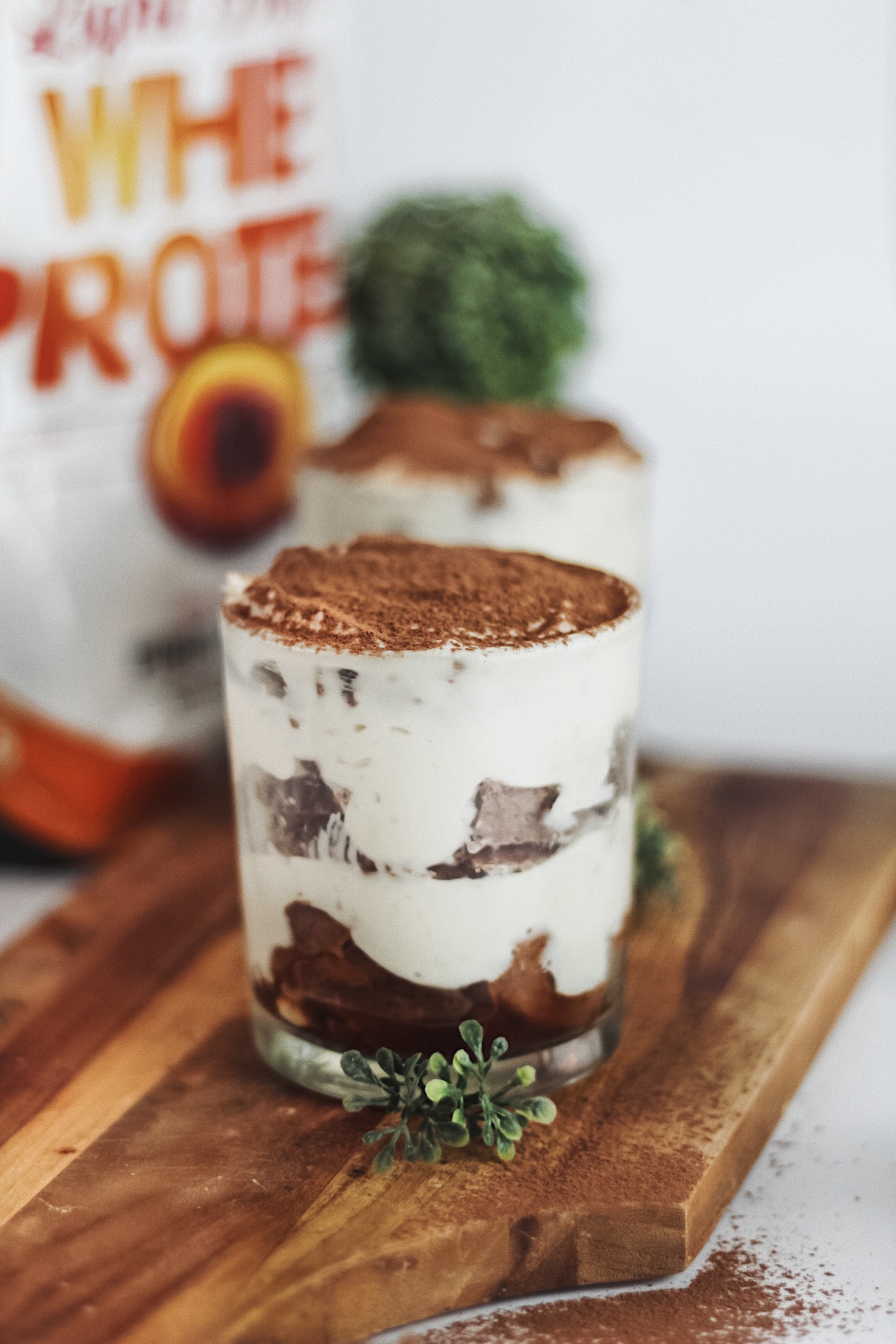 Preparation
Step 1: Preheat the oven to 170°C.
Step 2: Mix the egg whites in a large bowl.
Step 3: Stir 75 g of Light Digest Hazelnut Protein Powder and 20 g of cocoa powder into the beaten eggs.
Step 4: Stir in 150 g of mascarpone cheese and 10 drops of liquid sweetener, mix well.
Step 5: Pour the mixture onto a 25 cm non-stick baking tray or a tray lined with baking paper. Bake in the oven for about 15-20 minutes, then let cool.
Then, we prepare the topping:
Step 6: Mix the rest of the mascarpone (200 g) well with 50 g of protein powder (crème brûlée) and 10 drops of liquid sweetener.
Step 7: Assemble the cake: divide the base of the cake into 6 and place each piece in a glass bowl, then add the Espresso and 5 drops of liquid sweetener.
Step 8: Serve immediately or refrigerate overnight.
Step 9: Decorate with the remaining cocoa powder before serving (use a fine strainer to sprinkle evenly over the cocoa).
Step 10: Buon appetito!
Recipe:@fp_marta.s
Share this content