If you haven't tried any of QNT recipes yet, you have to make this one!
Try these QNT Ice protein cream cubes!
They are with no artificial sugar, low calorie and amazingly tasty.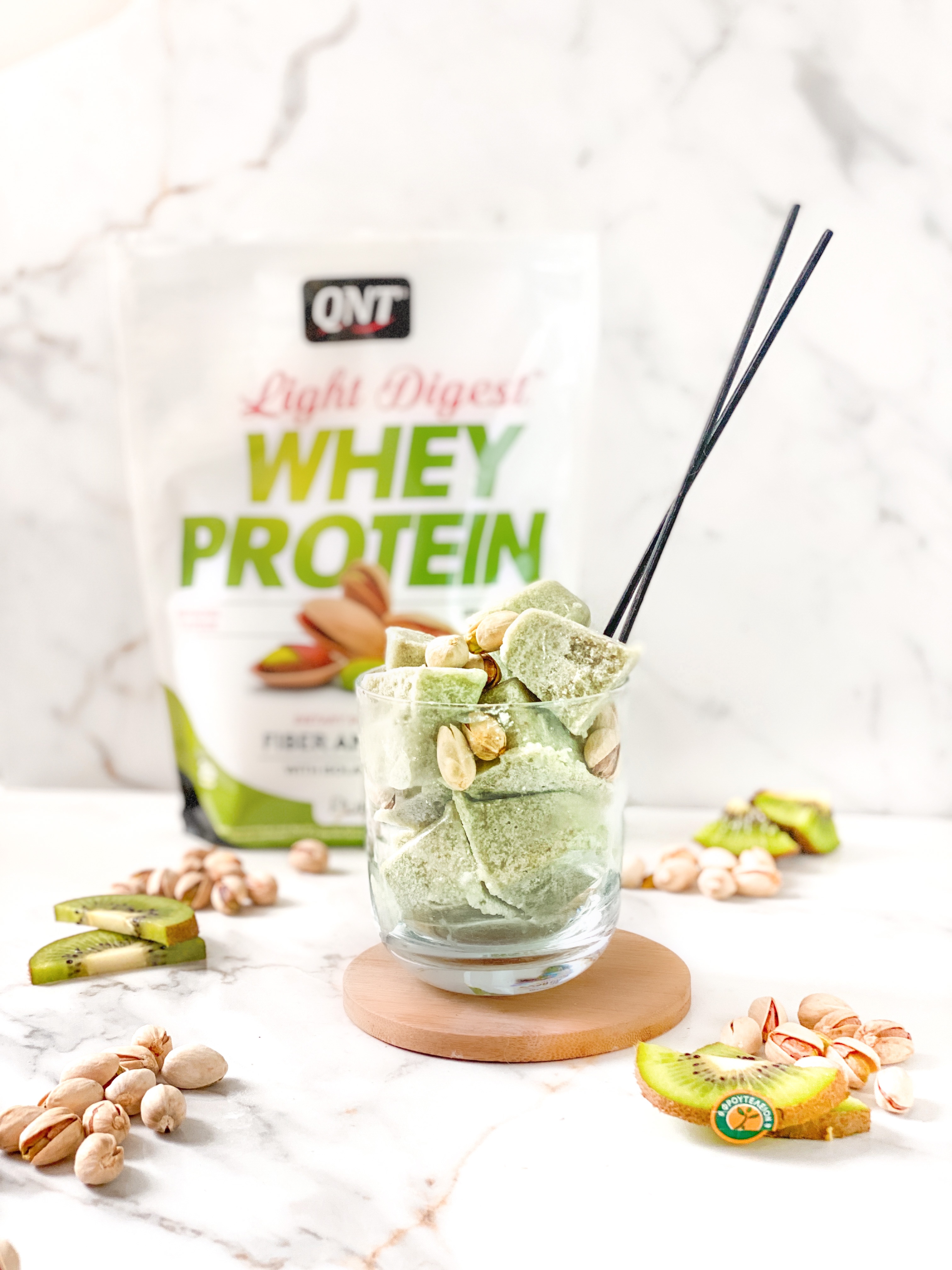 Preparation
Step 1: A can of coconut milk put in the fridge overnight. When you open it, you will see that it will divide in two parts. One white mass and coconut water.
Step 2: Take white mass part and put in blender with the other ingredients.
Step 3: Mix until it becomes smooth mass.
Step 4: Add more water if it is too thick.
Step 5: Take empty ice cube model and pour the mass in it.
Step 6: Freeze it overnight.
Step 7: Remove from the freezer and dip lower part of modul in hot water for 5 sec to divide it from modul.
Step 8: Put in tall glass or eat one by one - it is your choice.
Step 9: You can mix 4 cubes in blender to make low carb ice cream.
Recipe:@fitpearl_
Share this content