Kings protein cake? Oooh yes, with QNT that's possible!
WHO will find the bean? WHO will be the lucky one this year?
Try it and found out!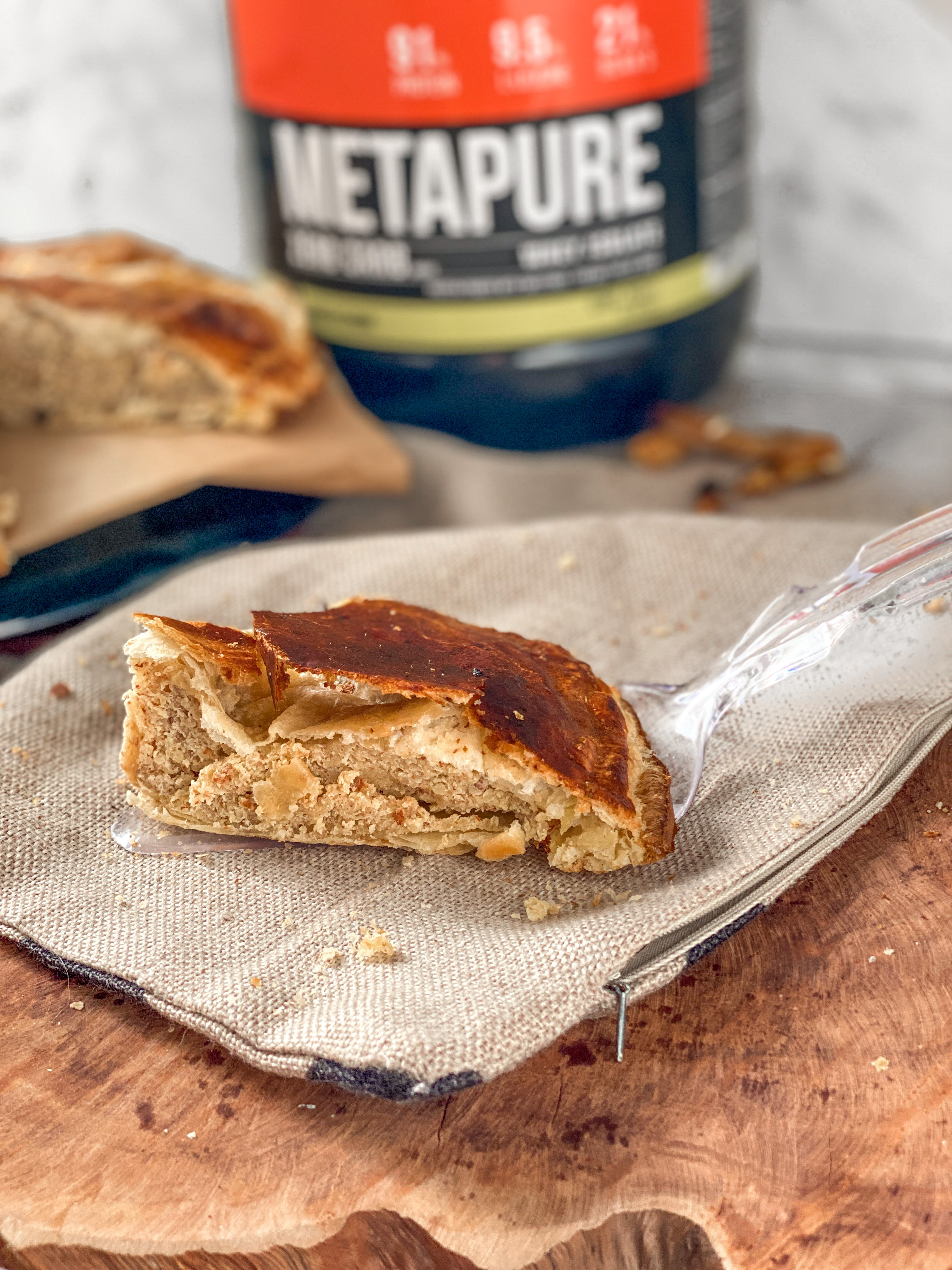 Preparation
Before you start: Defrost the puff pastry dough at room temperature for 2 hours or overnight in the refrigerator. The dough should be soft but still feel cold to the touch.
Step 1: Preheat the oven to 205°C/400°F. Butter a large baking sheet (about 30 x 38 cm) and line with parchment paper.
Step 2: In a bowl, mix the butter with the sugar using a mixer, until light and fluffy. Fold in the almond meal, protein powder, 2 eggs and vanilla extract. Set aside.
Step 3: On a lightly floured board, roll out 2 layers of dough of about 10 inch (25 cm) diameter, using a rolling pin. Place one layer on the baking sheet.
Step 4: Transfer the almond protein mixture to the center of the dough layer, leaving about 1 inch (2,5 cm) on the edge. Insert one bean into the dough layer near the edge (for avoiding slicing the bean when cutting the cake). Whisk the remaining egg with 1 tbsp water, then brush the dough layer's edge. Cover with the second layer.
Step 5: Seal the edges, gently pressing with a fork. Create tiny holes in the upper part of the crust, to allow the steam to escape. Brush the crust with the beaten egg.
Step 6: Bake in the oven for 20-25 min, until reaches golden color.
Step 7: Serve at room temperature.
Recipe:@fitpearl_
Share this content