With Christmas and New Year's Eve over, let's give way to another festive tradition; the Galette des Rois. A cake that leaves no one indifferent and that puts all the taste buds in agreement. But if this delicious dessert is unanimously appreciated, it is not the «healthiest» one. But thanks to our Protein Whey, it is now possible to celebrate the epiphany while treating yourself without feeling too guilty! So, who will find the bean and become the king or the queen this year?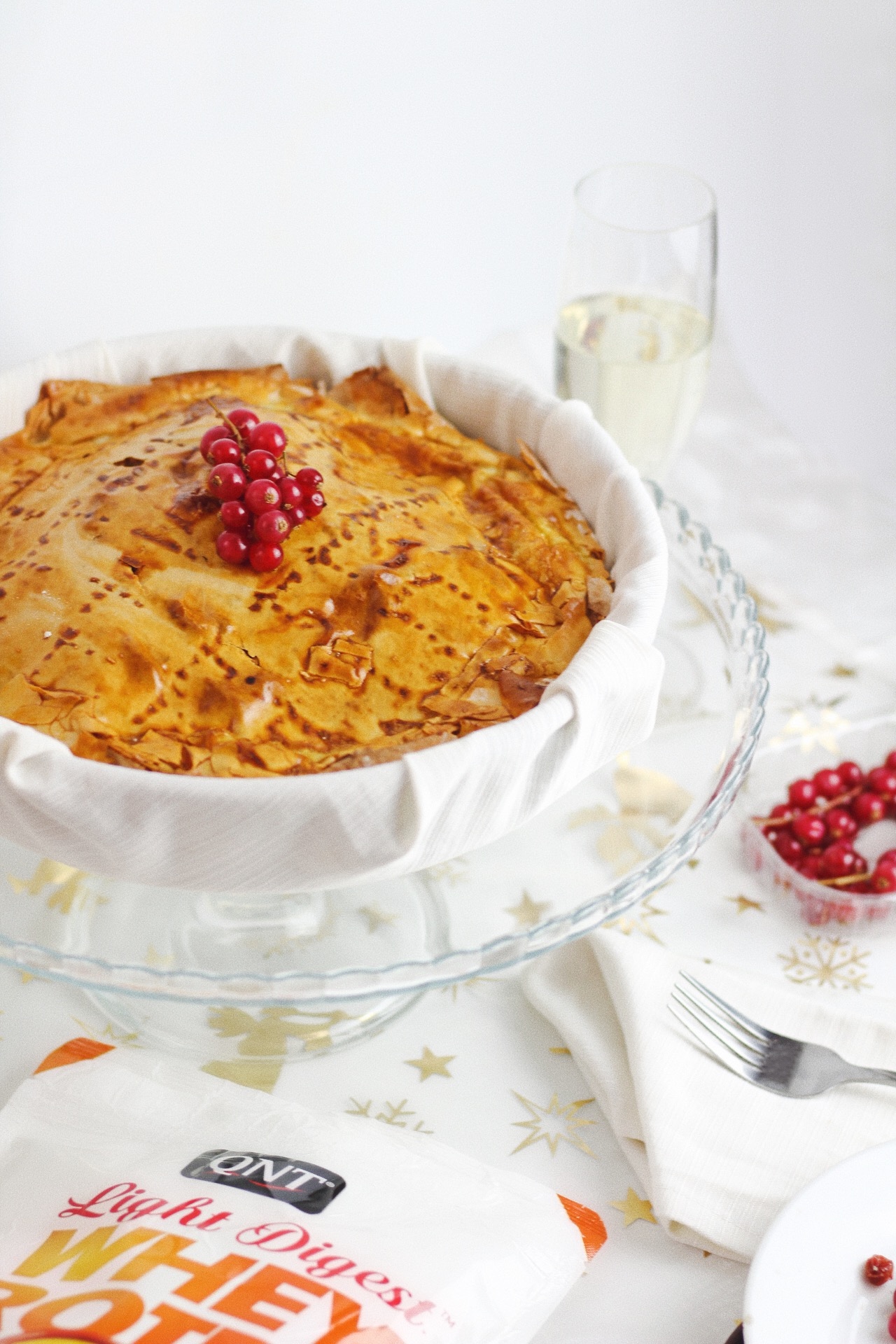 Preparation
Step 1: Preheat the oven to 205°C/400°F. Butter a large baking sheet (about 30 x 38 cm) and line it with baking paper.
Step 2: In a bowl, mix the butter with the sugar with an electric mixer until light and creamy. Add the almond flour, 2 eggs and the protein powder. And mix.
Step 3: On a lightly floured board, roll out the puff pastry into 2 rounds of about 25 cm in diameter, using a rolling pin. Then place the dough on the baking sheet.
Step 4: Pour the almond protein mixture (step 2) into the center of the dough, there should be a little space left at the edges. Add the bean close to the edge of the dough (to minimize the chances of finding it when tasting the cake).
Step 5: Cover with the second part of the puff pastry and join the edges of the two parts by pressing with a spoon to close the cake. Drill small holes in the upper crust to allow steam to escape.
Step 6: Whisk the rest of the egg and then with a pastry brush, spread the yolk on the cake.
Step 7: Bake for 20-25 min, until the dough is golden brown.
Step 8: Serve at room temperature with your favorite fresh fruit.
Step 9: Enjoy your meal!
Recipe:@fp_marta.s
Share this content