A refreshing summer treat you will become obsessed with in the summer. Treat your sweet tooth with this delicious, refreshing, light and healthy Mango-Cherry Slushy!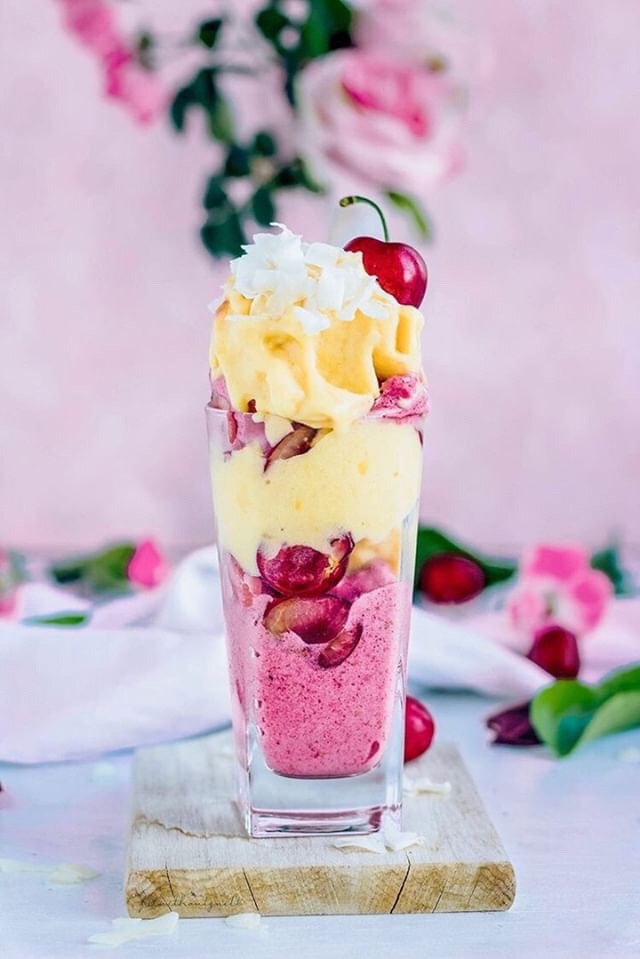 Preparation
Step 1: Take out the banana and cherries from the freezer and let it mix in the blender for 3 minutes. Add in the milk and blend until smooth.
Step 2: Once you got a creamy texture add in half of protein powder and blend again.
Step 3: Enjoy the Slushy with some extra toppings.
Recipe:@fitwithoutguilt
Share this content