Oat breakfast crumble in a bowl
If you have a day off and time to prepare this crumble, you won't regret it!
Rich in carbs and low in fat it will give you a great dose of energy to kick off your day!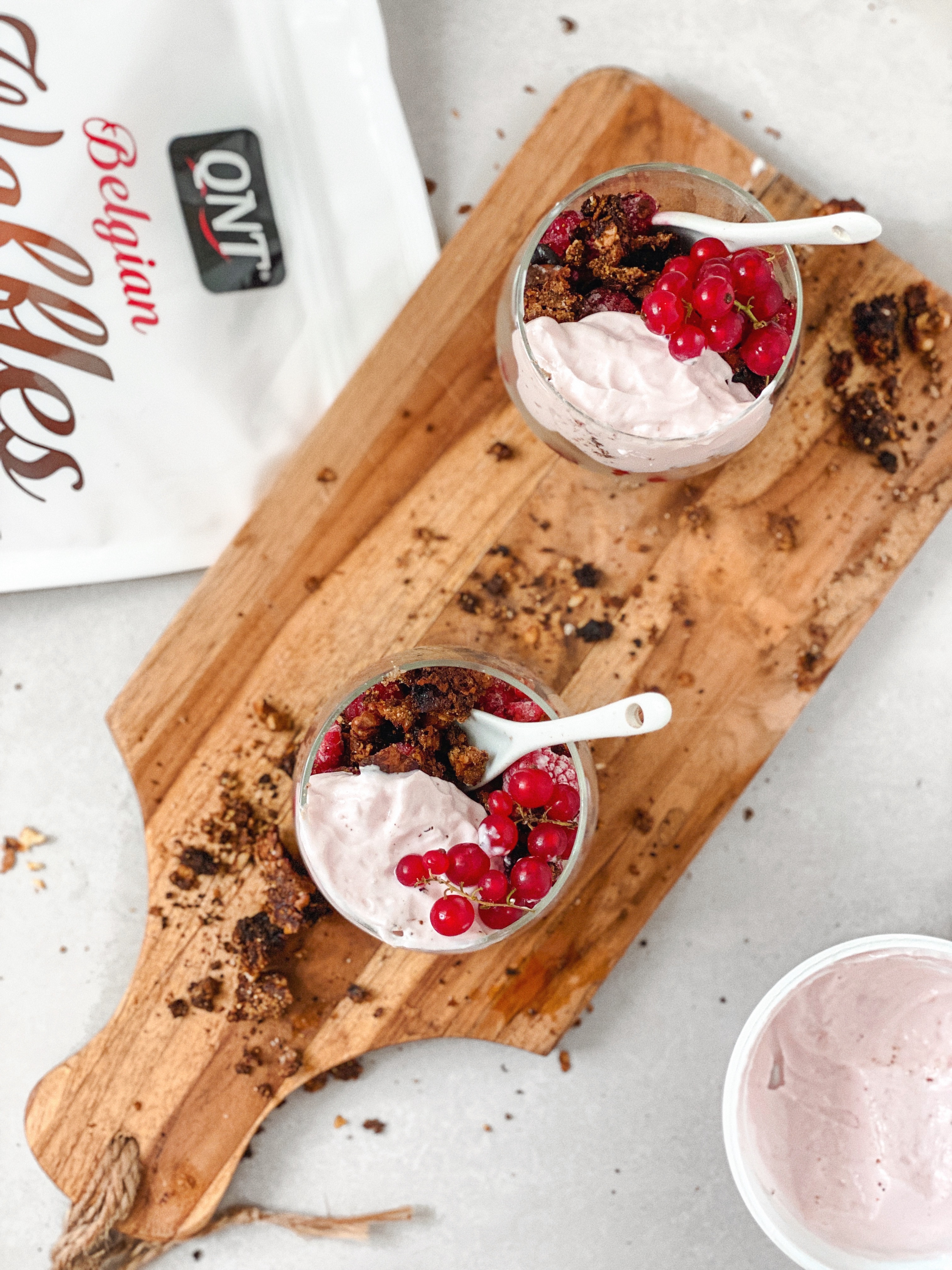 Preparation
Note: The recipe is intended for 2 servings, but 2-3 ceramic bowls can also be used, it depends on what you prefer. We have used one ceramic bowl then separated it in two glass bowls.
Step 1: Coarsely chop the almonds and mix with the dry ingredients.
Step 2: Add the melted oil and agave syrup, stir, then combine the ingredients by hand if necessary.
Step 3: Wash the fresh cherries and chop them into pieces and start stacking them in a ceramic bowl that you oiled before.
Step 4: Sprinkle 1 teaspoon of sugar on bowl or 1 teaspoon and a half if 2 bowls are used.
Step 5: Sprinkle a pinch of cinnamon on each bowl and pour in very little rum, as desired.
Step 6: On top crumble the dough and bake at 180C degrees, about 25 minutes. Add fruits depending on your fantasy!
Recipe:@fp_marta.s
Share this content