Have you ever heard of the famous eggnog? In the United States, it is THE ideal Christmas drink. There is no way to celebrate Christmas Eve without this famous cocktail. What if this year, we revisited this tradition by adding a healthier touch? Without sugar and very low in carbohydrates, you will love this delicious and healthy eggnog to enjoy with your family or friends. So, put on your Christmas jumper and let's get cooking!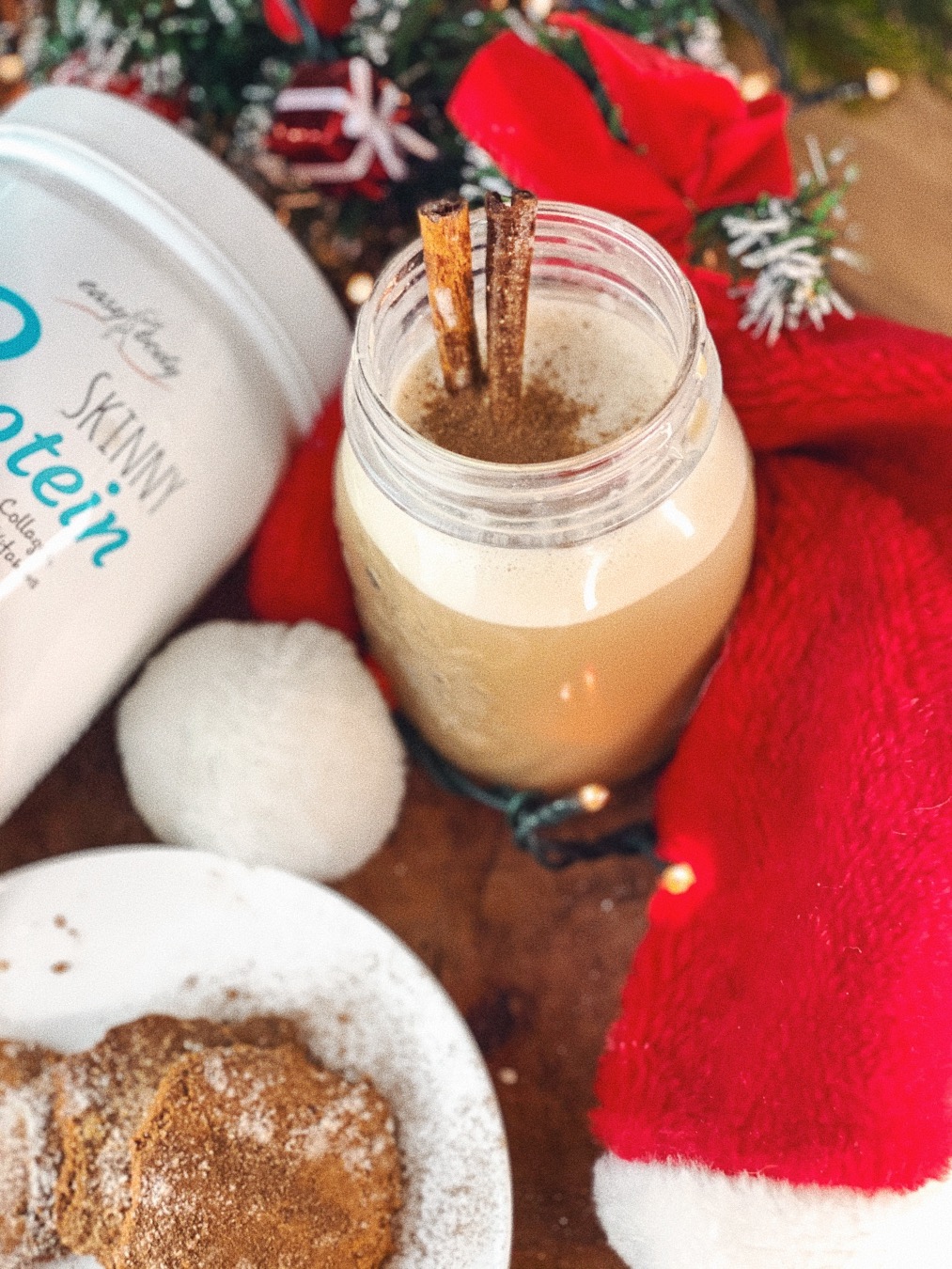 Preparation
Step 1: Electrically whisk the Protein Whey with 1/4 cup milk and egg yolks in a bowl (or shaker) until you get a frothy mix.
Step 2: Heat up the milk.
Step 3: Once the milk is hot, SLOWLY pour it into the Whey protein and egg mixture while whisking (step 1). You must whisk continuously and pour the milk slowly to avoid cooking the egg yolks. If you pour the egg mixture into the hot milk all at once, your eggs will probably cook and you'll end up with an omelet soup.
Step 4: Once you've poured all the milk into the Whey protein and egg mixture and everything seems smooth, put it back into the pan and heat it again over low/medium heat while stirring. Add one or two cinnamon sticks for extra flavour. The reason you are cooking the mixture at this stage is because the yolk is cooking and your mixture is thickening. If you want a very thick eggnog, feel free to add 1/2 teaspoon of xanthan gum (a soluble fibre that can be used as a food thickener).
Step 5: Pour the Eggnog into two regular cups or three smaller ones, add cinnamon on top and serve.
Step 6: And Merry Christmas!
Recipe:@fp_marta.s
Share this content