Even if the weather is not so good, summer is well and truly here. And what would the summer season be without a little frozen treat?
With our frozen yoghurt recipe, it would be a pity not to enjoy it! Low in sugar, light and refreshing, this dessert is perfect for the hot summer days to come!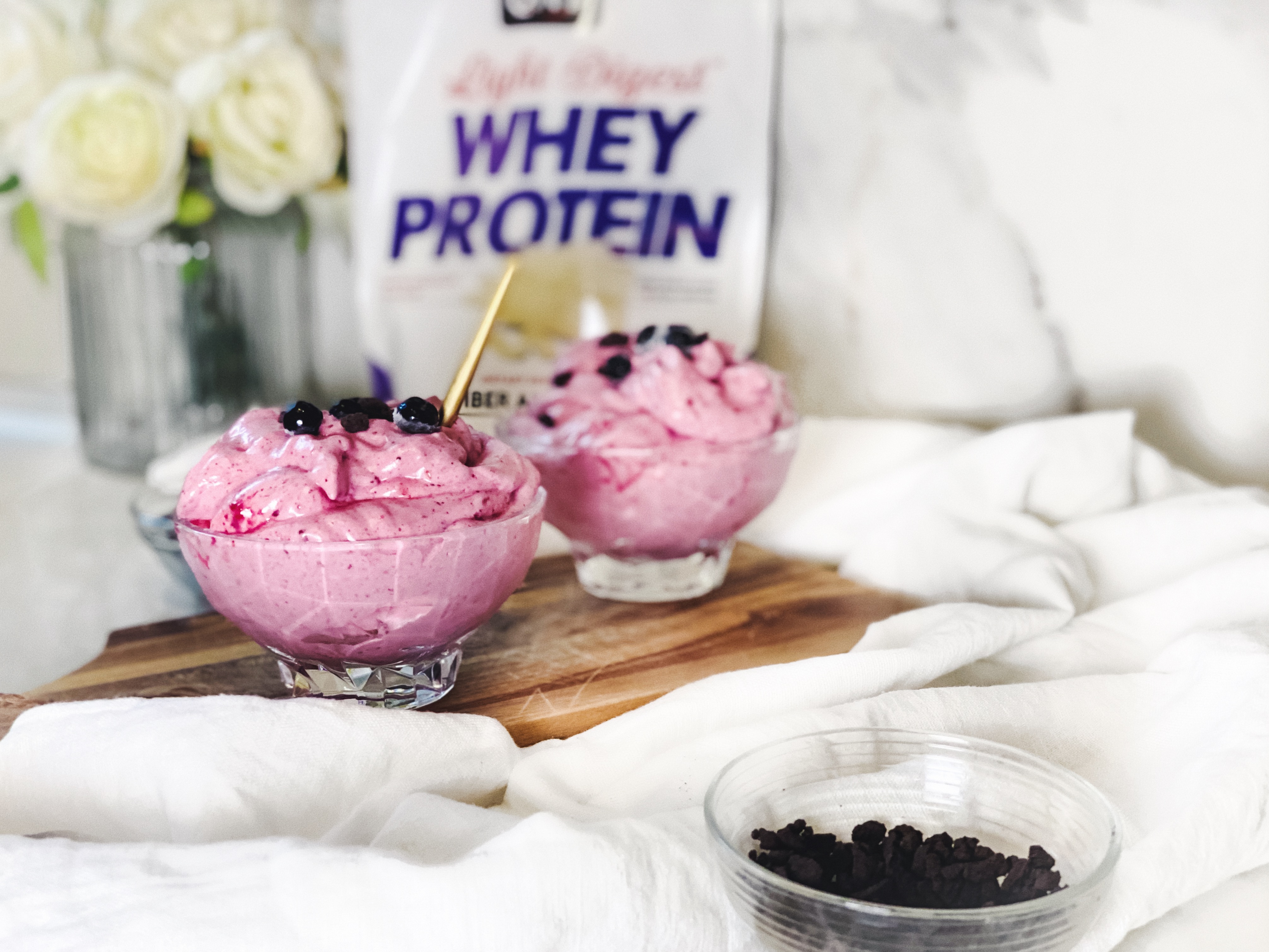 Preparation
Step 1: Put the yoghurt, protein powder, salt and cinnamon in a small food processor and blend until well combined.
Step 2: Add the frozen mango pieces and raspberries (make sure the fruits are frozen) and pulse until the fruit is completely broken down and incorporated into the yogurt.
Step 3: This frozen yoghurt is intended to be consumed immediately as it will become solid if kept in the freezer.
Step 4: However, it can be placed in the freezer for 15 minutes to firm up a bit, if you want a firmer texture.
Recipe:@fp_marta.s
Share this content