We know hard it's hard to refrain when it comes to cookies!
Discover delicious protein cookies made possible by the QNT Protein Waffles!
Today you're going to learn how to prepare the perfect protein galletas!
If you're a fitness person, you don't want to miss this! It's the perfect summer treat.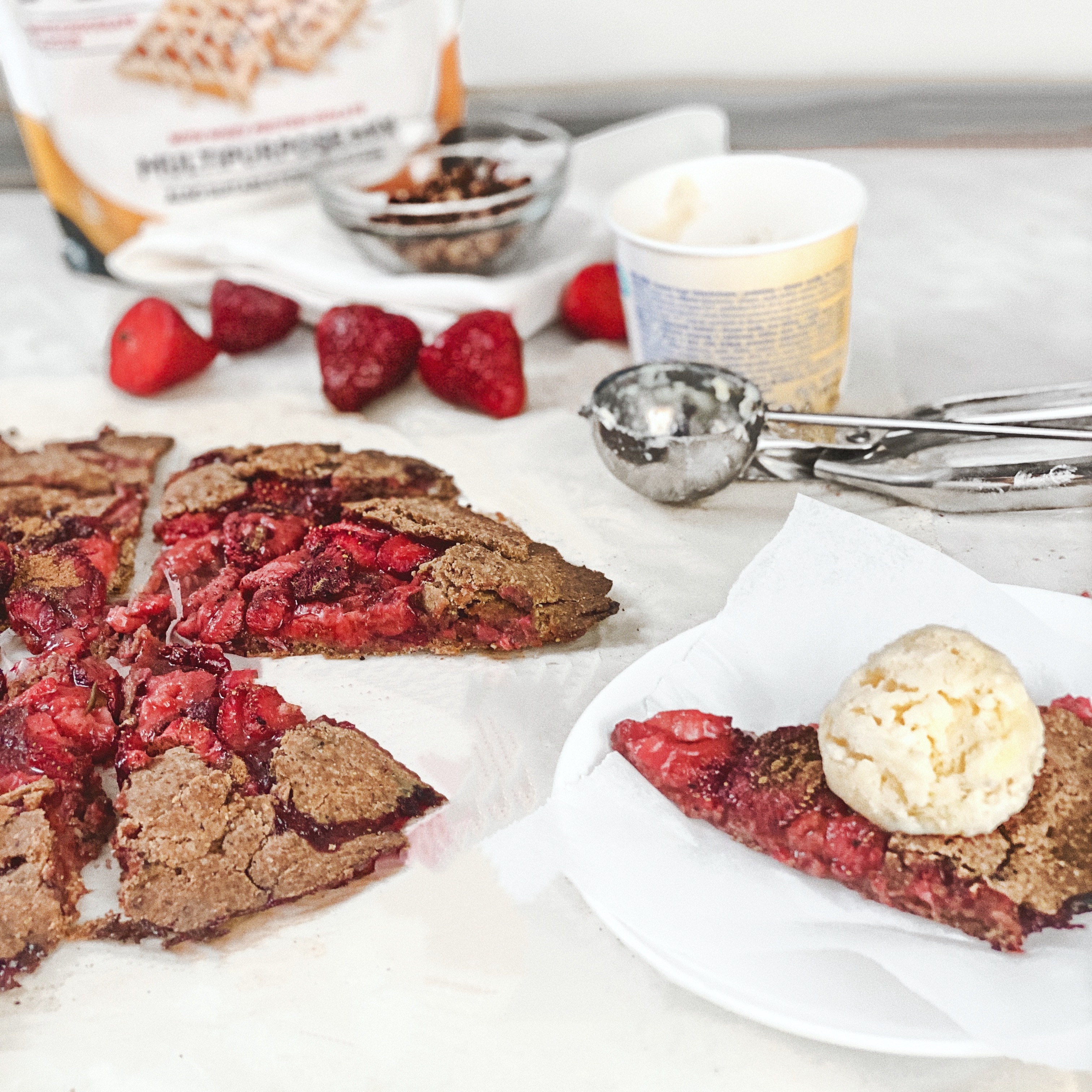 Preparation
Step 1: Mix flours, Waffles protein mix and salt in a large bowl.
Step 2: In another bowl mix sugar with melted coconut oil and milk.
Step 3: Mix together dry and wet ingredients until they create a yummy dough.
Step 4: Put baking paper sheet and roll the dough in circle. It doesn't have to be perfectly round.
Step 5: Cut strawberries in thin pieces and put them in the circle.
Step 6: Leave 1,5 cm approximately empty on edges of dough because you will have to roll the edges later.
Step 7: Sprinkle sugar and cinnamon on top of strawberries.
Step 8: Roll the edges clockwise.
Step 9: Bake at 180 degrees around 30 min.
Step 10: When baked, leave the gallate to cool down before adding vanilla or coconut protein ice-cream on top of it!
Step 11: Serve and enjoy!
Recipe:@fitpearl_
Share this content