With their big wide eyes and their scary little legs, the protein "Spider Cookies" will be the perfect healthy snack for the Halloween party!
The secret ingredient, which is QNT's Metapure Whey Protein Isolate, will help make these cookies even healthier and more delicious.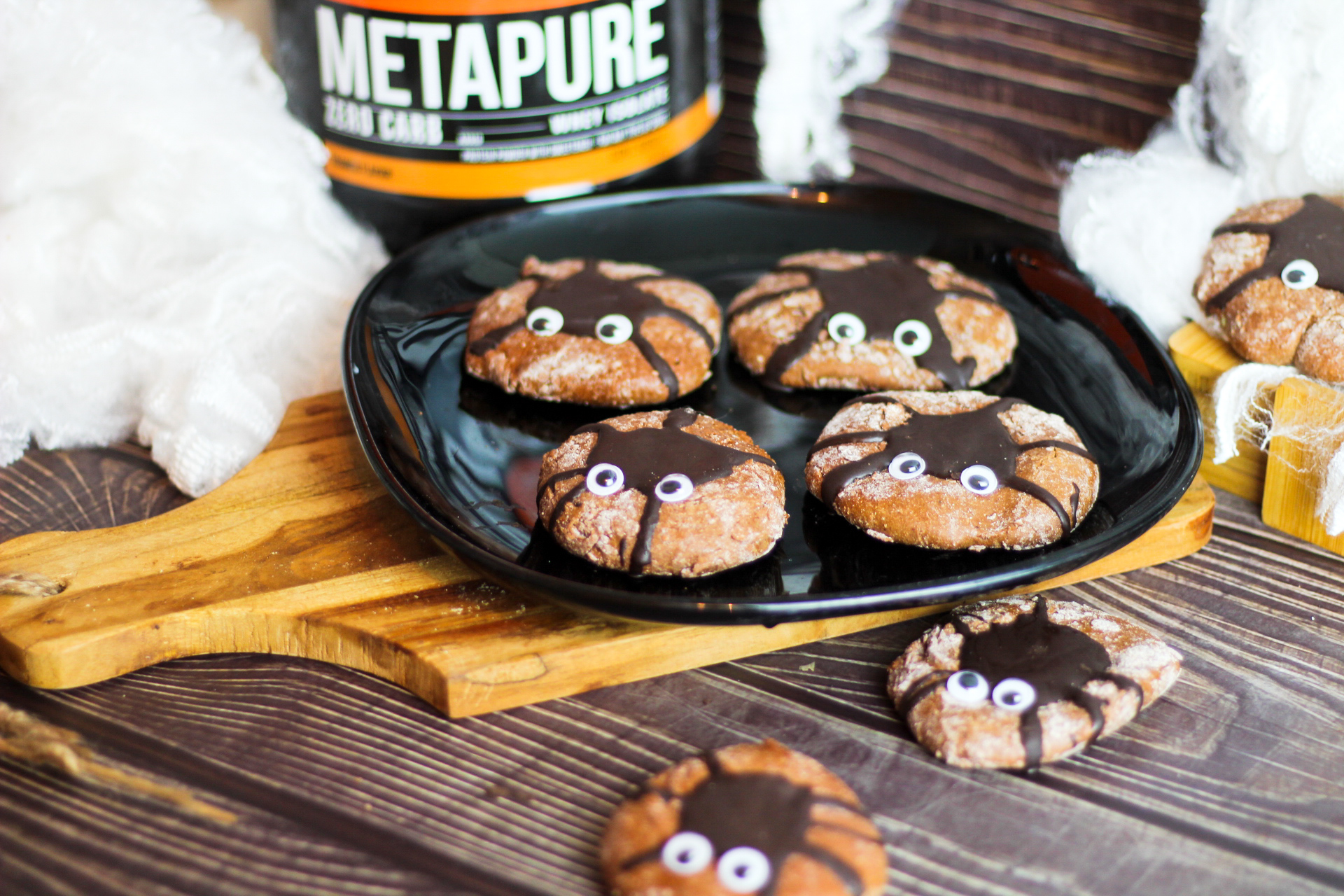 Preparation
Step 1: Preheat oven to 180°.
Step 2: In one bowl mix dry ingredients until smooth consistence.
Step 3:Whisk together all the wet ingredients until mixture is smooth and thick.
Step 4: Add wet ingredients to the dry ones and mix together until completely combined.
Step 5: Form the dough into small balls that you'll place on the baking paper on the oven pan.
Step 6: Press each ball down with a fork to form cookie shapes.
Step 7: Bake for 12 min. until cookies become of gold brown tint.
Step 8: Melt the chocolate in a stove.
Step 9: Pour the melted chocolate in a pastry bag and draw a shape of spider on each cookie. Decorate with edible eyeballs candy.
Recipe:@fitpearl_
Share this content