Treat your half in the most beautiful way. Surprise her with this irresistible Valentine's Day breakfast. For a gentle awakening, leave the traditional lunches behind! On the menu, protein and gourmet wafers to make your half enjoy a feast. A quick and easy recipe, but above all, prepared with love, to seduce your soulmate.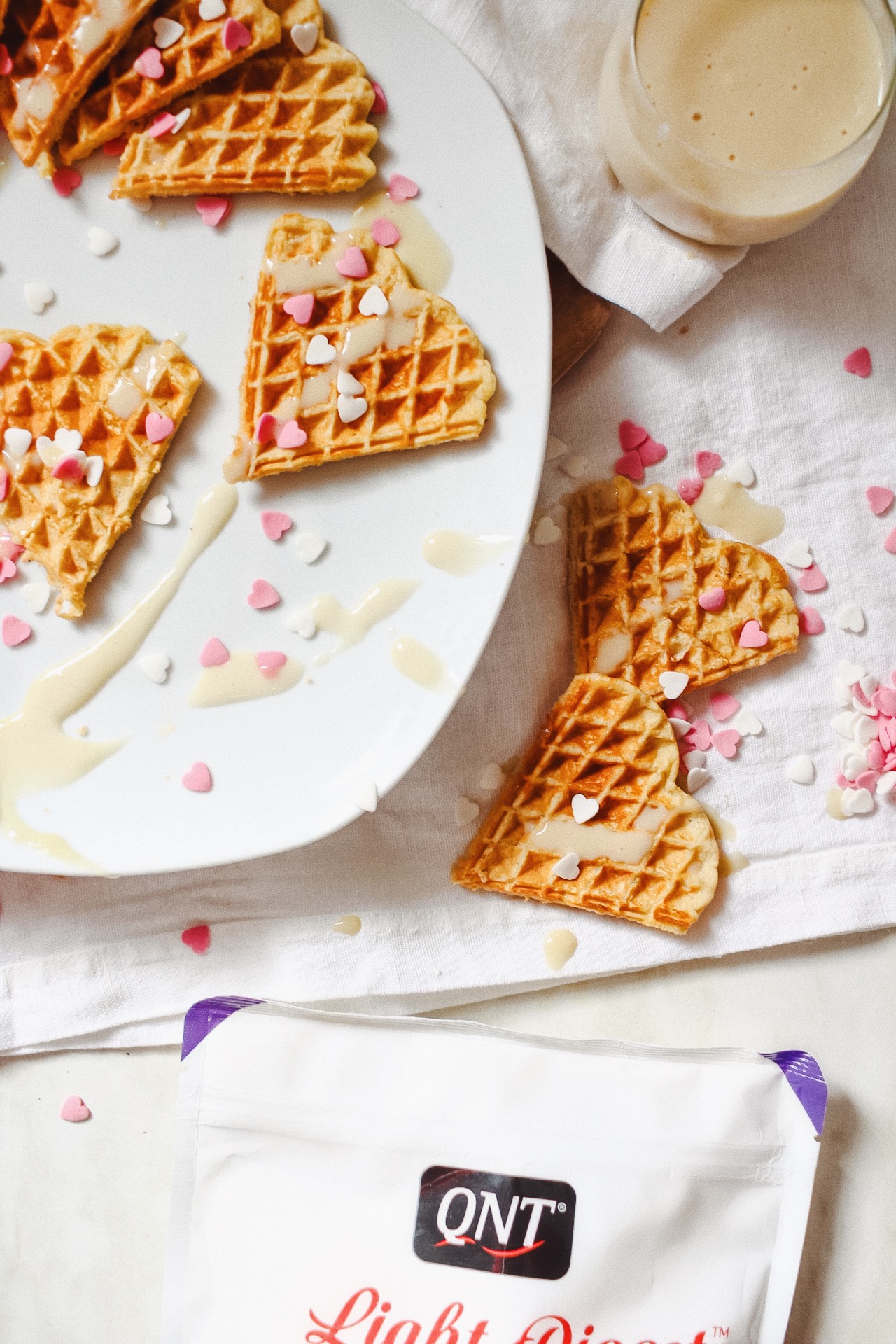 Preparation
Step 1: Mix all ingredients in a large bowl until smooth.
Step 2: Heat your waffle iron.
Step 3: Spray the waffle iron with coconut oil spray.
Step 4: Place 1/2 cup of the homogeneous mixture from step 1 in the middle of the waffle iron.
Step 5: Close waffle iron.
Step 6: Wait for 30 seconds and open the waffle iron.
Step 7: Remove the waffle from the waffle iron and place it on a plate.
Step 8: Repeat until the whole mixture is used.
Step 9: Serve.
Step 10: Bon appétit!.
Recipe:@fp_marta.s
Share this content