Want to end your meal on a sweet note? Go for a vegan dessert! Sweets without eggs, milk or butter would you say? Yes, it is possible to treat yourself without giving up sweets. So, forget the clichés and try this delicious vegan bowl, a healthy and tasty alternative that will make your taste buds wriggle.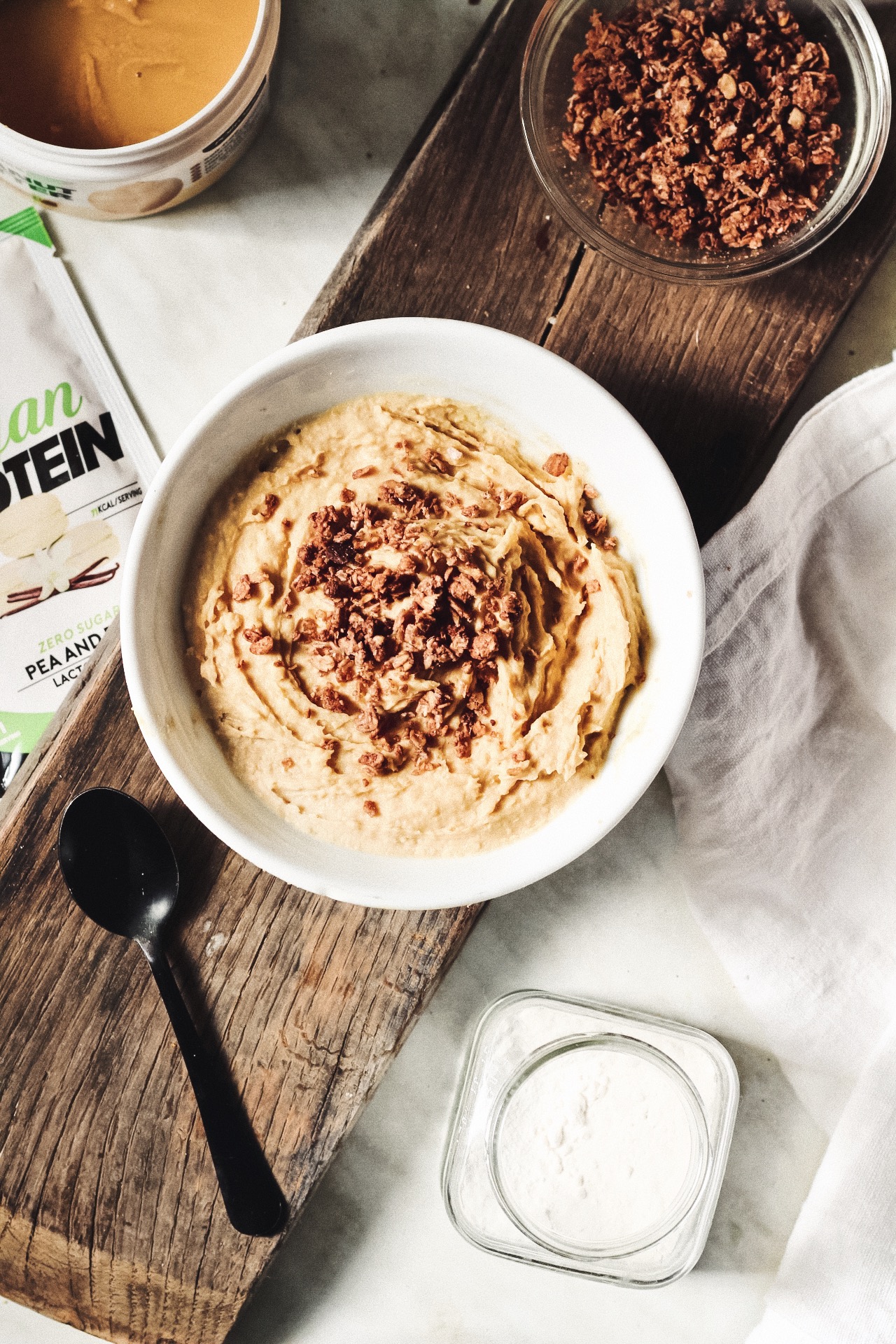 Preparation
Step 1: Remove water from the chickpeas.
Step 2: Take the chickpeas and put them in the blender.
Step 3: Add the walnut or soy butter, QNT Vegan protein powder (vanilla macaron), syrup and vanilla extract.
Step 4: Blend again.
Step 5: Remove from the blender and add oatmeal chocolate chips as you wish.
Recipe:@fp_marta.s
Share this content