Crispy and healthy protein dessert hit balls. These mouthwatering mini desserts are easy to prepare and delicious in taste!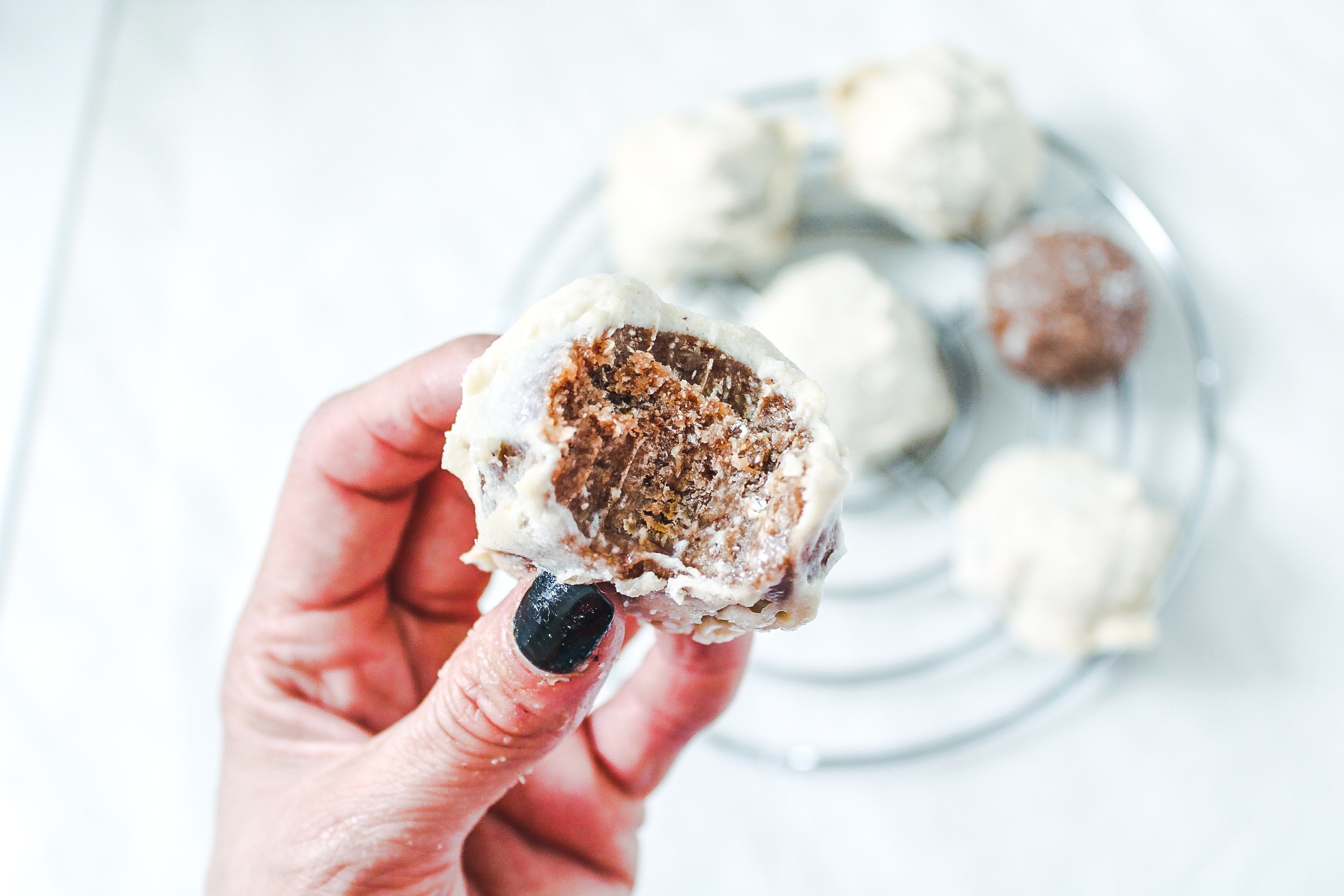 Preparation
Step 1: Mix everything for dough (oats, white chocolate powder, peanut buter, coconut crumbs, syrup,agava) and create balls the sizes you wish.
Step 2: Put in freezer while preparing cream.
Step 3: Cream: chop in blender indian nuts, then add the rest of the ingredients and blend till smooth cream.
Step 4: Roll balls in cream and put in freezer, 2hrs at least (best over night). If eaten the next day it tastes like ice cream. One large ball has 256 kcal.
Recipe:@fitpearl_
Share this content