HOME DELIVERY STILL AVAILABLE
It's finally Halloween!
What would you say to a snack as terrifying as it is delicious?! Here are our protein "witch fingers"!
Despite their misleading appearance, these protein "witch fingers" are healthy, FRIGHTENINGLY DELICIOUS and will delight all your guests at the Halloween party!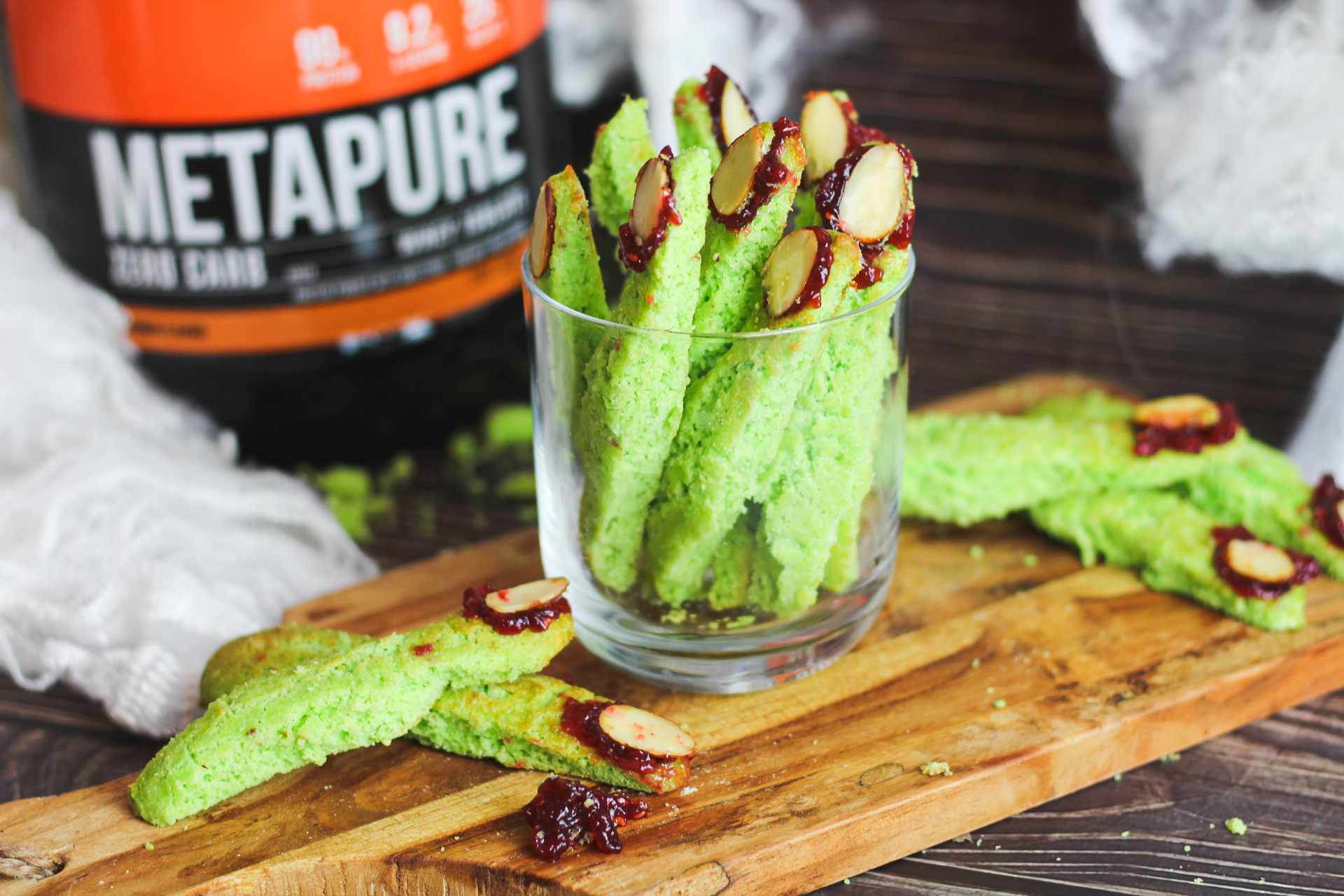 Preparation
Step 1: In a bowl, beat together butter, sugar, egg and vanilla extract. Add in flour, baking powder and salt and beat again. Add a few drops of green food coloring until it reaches your desired green. Cover and refrigerate for 30 minutes.
Step 2: Roll heaping tablespoons of dough into finger shape for each cookie. Insert an almond firmly into one end for shaping the nail. Squeeze in the center of the finger to create the folds (using a paring knife or toothpick).
Step 3: Place the fingers on lightly greased baking sheets. Bake in oven at 325 degrees for 20-25 minutes until the crust reaches pale golden color. Let cool for 3 minutes.
Step 4: 4. Take off the almond(nail), squeeze rasberry jam onto the "nail bed" and put the almond back into place, so that jam oozes out from underneath. Let cool.
Recipe:@fitpearl_
Share this content